How Trump tackles tourism in Cuba
Yesterday, May 2, US President Trump carried out his threat by giving the green light to the application of Chapter III of the Helms-Burton Act passed in 1996, allowing any US citizen and Cuban exiles to take legal action in US courts against any US or foreign company that derives financial benefits from the use of property confiscated during the 1959 Cuban revolution.
Chapter III had raised such an international outcry that a complementary legislative provision provided that it could be suspended by decision of the American executive for periods of six months renewable. This was done without interruption by all the presidents for 23 years. But Trump had threatened to implement it, and his first act was to reduce the suspension to 45 days on February 1. And finally on May 1, Mike Pompeo, the US Secretary of State, confirmed the launch of Chapter III, stating that « any person or company doing business in Cuba should respect this announcement« .
This news is a very serious blow to the Cuban economy, as all major sectors are likely to be affected, starting with tourism, one of the main sources of financial income but also, by far, the largest source of employment in Cuba.
This risk of lawsuits before the American courts will frighten many international companies that are also established in the USA, and which could even be forced to withdraw from the island.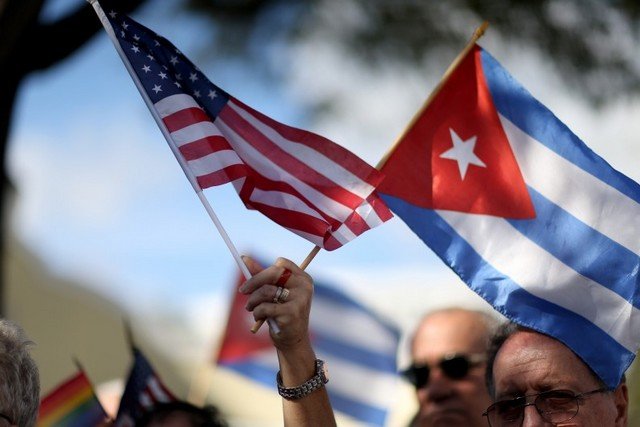 Already two Cuban diaspora figures in the United States have announced that they will file their first complaints today. José Ramon Lopez Reguiero, whose family was, among other things, the majority shareholder of Havana Airport and Aviacion's Cubana airline, will file a complaint against all airlines using Havana Airport, in particular American Airlines, Aeromexico, Air Canada, Air France and Iberia.
« I've been waiting for this moment for 60 years, » he said, having fled Cuba at the age of 5.
The second plaintiff whose case has been ready for a long time is Javier Garcia Bengochea, who will start by suing the American cruise line Carnival because it uses the terminal at the port of Santiago de Cuba, which was owned by his family.
These are only the first two signs of a legal tsunami that will last for years and poison trade relations with Cuba.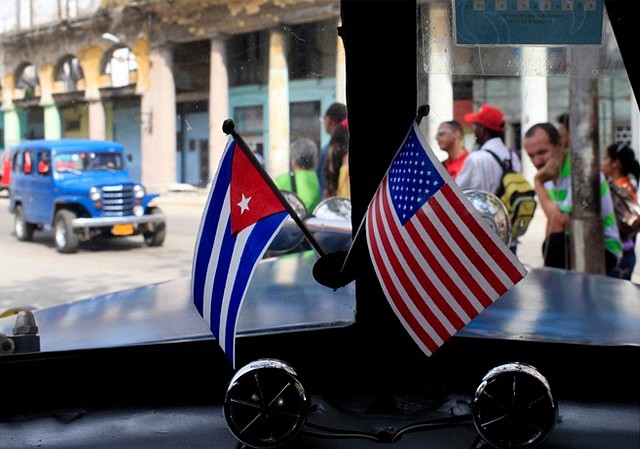 Some tourism stakeholders will say that they only use hotels that did not exist at the time of the Cuban revolution, recently built on the seaside where there was nothing before, and that they are therefore not concerned.
But are they sure that the land on which these hotels are built is not land expropriated at that time at the expense of Cuban owners who have managed to escape abroad? For all the property of those who had escaped was immediately nationalized.
All the major international hotel companies could one day be sued, the Accor Group, the Spanish hotel chain Melia, the leading hotel chain in Cuba, even the American group Marriott with its new Shératon in Havana… The list is endless.
In addition to Air France and the Accor Group, the Pernod-Ricard group, which distributes Havana Club rums worldwide, the Bouygues public works group and ADP (Aéroports de Paris), SNCF are all potential major targets for lawsuits worth tens of billions.
Before this new trade war that Trump declares not only in Cuba but also very widely in Europe and Canada – which will probably have the greatest impact because it is Cuba-'s 4th largest trading partner – international reactions are unanimous.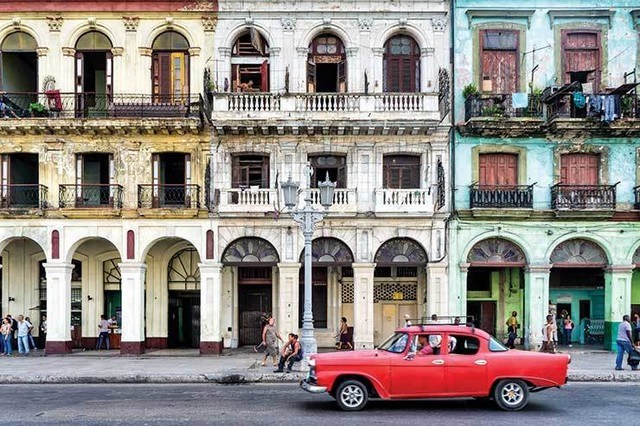 The European Union Ambassador to Cuba, Alberto Navarro, spoke of an « illegal and immoral law » while the Director of European diplomacy Federica Mogherini, and the Commissioner for Trade Cecilia Malmström, warned the US that « Europe will use all means at its disposal to protect its interests« , adding that any application before the US courts would likely be followed by complaints from European companies before the EU courts.
And to add a touch to his threats, Trump after reducing to $300 a month the amount that Cubans living in the United States can send to their relatives on the island, threatens Cuba with a total embargo as well as the worst hours of American-Cuban relations.
Many specialists talking about a possible application of Chapter III, mentioned a number of complaints around 200,000 and talked about billions of dollars in compensation and fines.
Frédéric de Poligny
On the same subject