How Madeira Island combines Tourism, Golf and fine wines
As you probably know, the British Open, officially the Open Championship or the Open is one of the four main golf tournaments in the world. But what you may not know is that the Open has just concluded a five-year partnership between the famous Scottish distillery of Loch Lomond. The champions will toast (in moderation) with a good glass of whisky! For those who prefer a good wine to strong alcohol, they will meet on Madeira Island !
Madeira, a popular destination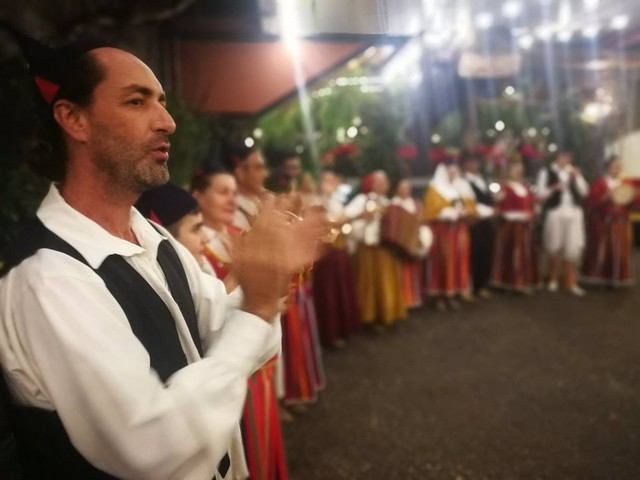 This is probably the most enchanting island in Portugal. It is known as the Pearl of the Atlantic or the Island of Eternal Spring… Madeira is well worth these nicknames! This tiny volcanic island holds all its promises of a subtropical holiday! You will discover beaches, magnificent parks and gardens with exotic flowers, imposing cliffs, rustic villages in calm valleys and steep mountains whose peaks are higher than those of Scotland…
Madeira, closer to Africa than Europe
Madeira is one of the two autonomous regions of Portugal (with the Azores). It is an archipelago located north of the Atlantic Ocean and southwest of Portugal. Its total population was estimated in 2016 at 289,000 people. Funchal, the capital of Madeira, is located on the south coast of the main island.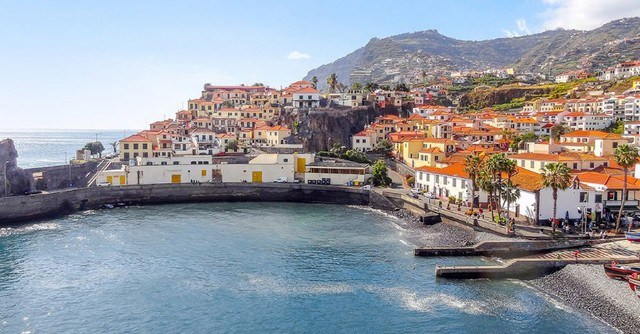 The island is located 1000 km from the European mainland (about one and a half hours flight from Lisbon). The African coast is about 500 km away. Madeira is located on the same parallel (32nd) as Bermuda.
Madeira offers many opportunities for sports
While many retirees still frequent Madeira, the island has undergone many changes over the years. The large, slightly cold hotels have now given way to superb charming hotels. A younger clientele is tempted by more adventures and sports.
You may have the opportunity to dive from Garajau Beach in Caniço; The clear waters of this protected marine reserve are full of large groupers and amazing tropical looking fish.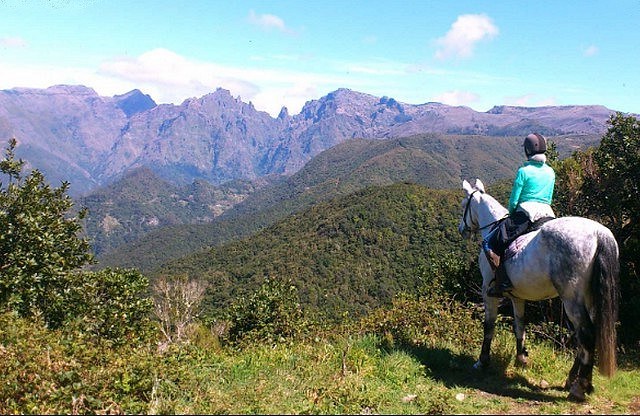 If you are a riding fan, you will be satisfied.
Thanks to its volcanic origins, Madeira is also a perfect destination for canyoning. Or simply, you can enjoy a bike ride or a hike.
It is said that Madeira does not have very beautiful beaches. Just go for a walk on the nearby island of Porto Santo (there are many ferries from Funchal) where you will discover a golden sandy beach nearly 10 km long! We will be interested in golf!
The Blandy family owns Palheiro Golf and a distillery
The magnificent « Palheiro Nature Estate » includes a very famous course and a magnificent five-star hotel, Casa Velha do Palheiro.
The owners also own Madeira's first distillery, guaranteeing a constant supply of the best local wines. The Blandy family has been established for over 200 years as a wine producer in Madeira. It is therefore not surprising that the golf club's bar offers the best of the island's eponymous wine.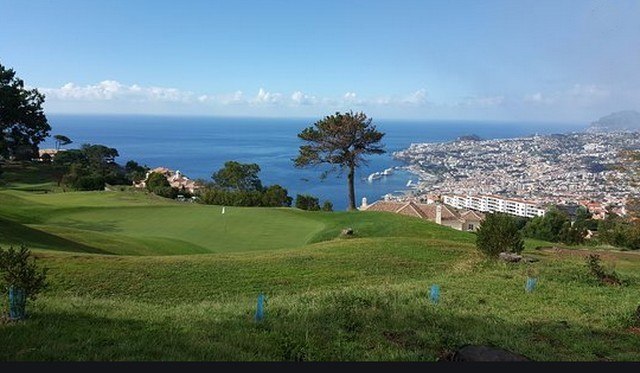 A beautiful journey at altitude

At nearly 500 m above sea level, this golf course is an « 18-hole » and « par 72 » golf course. It winds through a pristine environment of maritime pines and lush, subtropical vegetation. It was designed B. Robinson. This famous golf architect has lived in Spain since he was sent by the Robert Trent Jones Society in 1970. He created his own architectural firm in 1987 in Marbella.
The picturesque Palheiro route takes full advantage of Madeira's steep terrain. Its steep ridges and deep valleys are a challenge for all tastes.
With a length of 6086 m, players on the Palheiro golf course will benefit from the many tees on each hole and generous fairway widths. It must be acknowledged that the route is relatively difficult.
A clubhouse with a view of Funchal
Located under the 18th hole, the Clubhouse restaurant overlooks Funchal and offers
On the same subject