Hong Kong welcomes a new Four Seasons Pop Down
Four Seasons Hotels and Resorts announces that Four Seasons Pop Down Hong Kong, the fourth in a series of immersive events, will be held in Hong Kong on March 30. An event that will begin with an exclusive evening, by invitation only, followed by two days open to the public, in the heart of the city's central district.
Since the concept was launched in 2017, #FourSeasonsPopDown has transformed unexpected venues in Toronto, Philadelphia and Miami to celebrate gastronomy and mixology through immersive experiences. The fourth edition in Hong Kong will combine the talent, creativity and passion of the Four Seasons teams to create a unique experience that reflects the city's dynamism. « Four Seasons Pop Down is inspired by the talent and creativity of our employees, and reflects the know-how that defines Four Seasons around the world, » said Peter Nowlan, Marketing Director, Four Seasons Hotels and Resorts.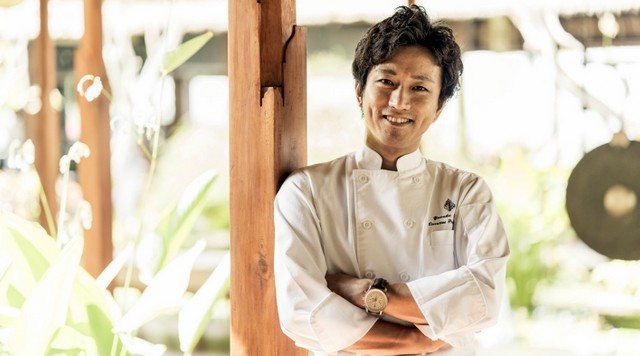 An exclusive evening: Four Seasons Pop Down Hong Kong
The Four Seasons Pop Down begins with a unique event, by invitation only, on Saturday, March 30.
To complete the culinary offer, artisan cocktails will be served by star mixologists Lorenzo Antinori of the Four Seasons Hotel Hong Kong, and Keith Motsi of the Four Seasons Hotel Seoul. They will be joined by Philip Bischoff, the famous bartender of Singapore's Manhattan Bar, who now works at the Four Seasons Hotel Bangkok at Chao Phraya River, which will open in the coming months.
Finally, desserts skilfully prepared by pastry chefs Yusuke Aoki of the Four Seasons Resort Bali at Jimbaran Bay, Chris Ford of the Beverly Wilshire, A Four Seasons Hotel, and Lorenzo Sollecito of the Four Seasons Hotel Jakarta, will surprise and delight guests.
A first at Four Seasons: Four Seasons Pop Down Hong Kong Bakery
As part of the Four Seasons Pop Down Hong Kong experience, everyone is invited to discover the Four Seasons Bakery at the Pacific House on April 1 and 2, 2019, for a unique lunch break. For only two days, the Four Seasons Pop Down Bakery will open its doors at 11:30 am and Chef Chan Yan Tak will serve his pork and pineapple rolls and famous pastry cream cabbage among the floral creations of Nicolai Bergmann, a famous international florist based in Tokyo.
For the first time, Chef Tak will offer his delicacies outside the Lung King Heen restaurant, the first Chinese restaurant in the world to be awarded three Michelin stars. While supplies last, these treats will be distributed free of charge to bakery visitors in personalized boxes decorated with Don Mak illustrations; they will be invited to share their exclusive social media experience with #FourSeasonsPopDown.
On the same subject