Dorian goes into Storm mode
The Bahamas was hit hard on Sunday. The tropical cyclone, which generates winds of up to 260 km/h, caused considerable damage to the Abacos Islands, even threatening the lives of the archipelago's inhabitants.
And Dorian has unfortunately become even stronger. The hurricane climbed to category 5 yesterday Sunday, the highest on the Saffir-Simpson scale, used to measure the strength of these storms, as announced by the US National Hurricane Centre (NHC).
And today it is approaching the east coast of Florida that it should reach tonight or Tuesday morning. But, says the US National Hurricane Centre, « it is difficult to predict how hard it will hit the United States after it has changed course ».
« Lot of movement, very difficult to predict, » U.S. President Donald Trump summed up in a tweet, noting that Georgia, South Carolina and North Carolina would likely find themselves in the front line by mid-week.
The American president who has just cancelled his trip to Poland to « better monitor the situation« .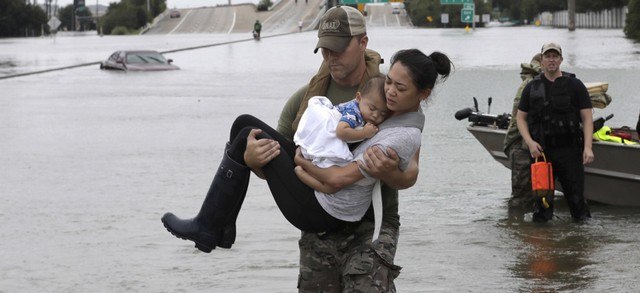 The climate phenomenon, threatening to become an « absolute monster » in the words of American President Donald Trump, must still gain in power and « remain an extremely dangerous major hurricane » when it approaches the Florida coast, expected late today Monday, says the American NHC.
Florida is on the front line every year during hurricane season. With a very flat relief, the coastline is particularly threatened by rising waters. The centre of the land is also characterized by low altitudes. For the inhabitants, the main threat is therefore flooding.
Some of them began to evacuate to areas considered safer, but the majority of them were waiting, Dorian tending to change course and moving at an average of 17 km/h.
On the same subject