Direct trains from Hong Kong to mainland China
Hong Kong may be a Chinese « Special Administrative Region » since 1997, but it is increasingly connected to the continent. There is the famous bridge linking Hong Kong to Macao and Guangdong province. But there are now direct trains to People's China.
A further erosion of Hong Kong's autonomy
It is still said that Hong Kong remains different from the rest of the People's Republic of China because there is still the principle of « one country, two systems » for a few years. Hong Kong has its own currency, immigration laws, internet domain, telephone code and traffic regulations. However, who can still believe that its multi-party political system is still real.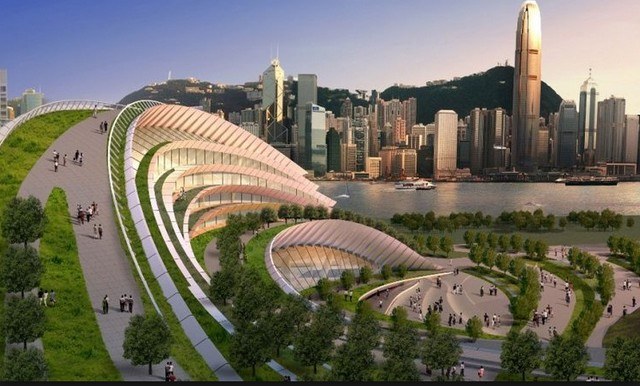 The People's Republic of China has built a huge bridge linking Hong Kong to a Chinese province and Macao. And lately, it is the trains that directly connect the continent.
Fast trains from Hong Kong
The Guangzhou-Shenzhen-Hong Kong Express rail link was inaugurated on September 23rd and as its name suggests, it aims to
connect the Hong Kong financial and commercial centre to the major cities of Guangzhou and Shenzhen in southern China by large train
speed. The trains will depart from the new chic West Kowloon station, offering passengers easy access to 44 destinations served by China Railways' famous high-speed trains.
A railway line that will have cost a lot of money
This rail link between Hong Kong and the national high-speed rail network will have cost more than $10.7 billion to build for 26 km…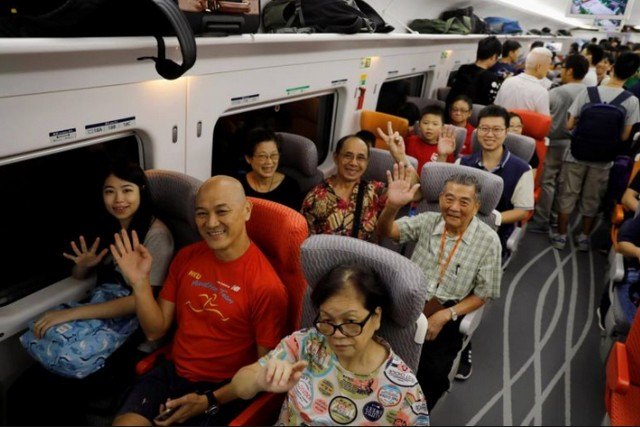 A passport control in the station
A joint immigration checkpoint has been built inside West Kowloon Station, allowing passengers to avoid additional screening when crossing the border into and out of Hong Kong.
Some Chinese cities allow you to stay without a visa for very short stays. It is therefore essential to obtain information for a possible visa.
Many destinations on the huge Chinese network
China has 25,000 kilometres of high-speed lines. The trains are very modern and run at 300 km/h. It is estimated that 70 trains (Monday to Thursday) to 82 (Friday and weekend) will depart from Hong Kong Station every day. High-speed train service from West Kowloon provides access to Shanghai (8.25 hours), Guilin (3.5 hours) and Kunming (7.5 hours).
Tickets can be purchased 28 days in advance at ticket offices, ATMs and on the Internet.
An alternative means that competes with the plane
The new railway line offers an alternative way to travel to major Chinese cities from Hong Kong. The train avoids frequent air delays. It is Cathay Pacific who is likely to be impacted. The longest train journey from West Kowloon station takes nine hours between Hong Kong and Beijing and costs a maximum of 140 euros depending on the day and time. In comparison, a direct Cathay Pacific flight from Hong Kong to the Chinese capital takes three hours and costs an average of 420 euros.
Serge Fabre
On the same subject