Dallas, a renowned city in the world of urban art
Dallas, well known in the artistic world for its contemporary offer thanks to renowned venues such as the Dallas Museum of Art, the Goss-Michael Foundation or the Nasher Sculpture Center, also stands out for its urban art offer.
The trendy neighbourhood of Deep Ellum, just east of Dallas Downtown, is the best showcase.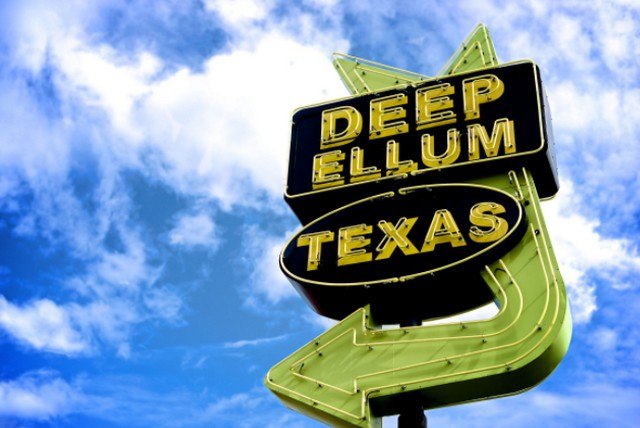 Deep Ellum is one of the oldest neighbourhoods in the city.
The installation of numerous factories at the end of the 19th century, now transformed into residential and commercial lofts, the arrival of European immigrants and then African-American personalities and ethnic mixing encouraged artistic creation and cultural events.
Deep Ellum was mainly known in the 1920s for its jazz musicians and blues concerts, but visual art has always been present. Concert halls, bars and restaurants have been commissioning local graffiti artists for decades. At the very beginning of blues scenes, graffiti was even a means of advertising upcoming shows.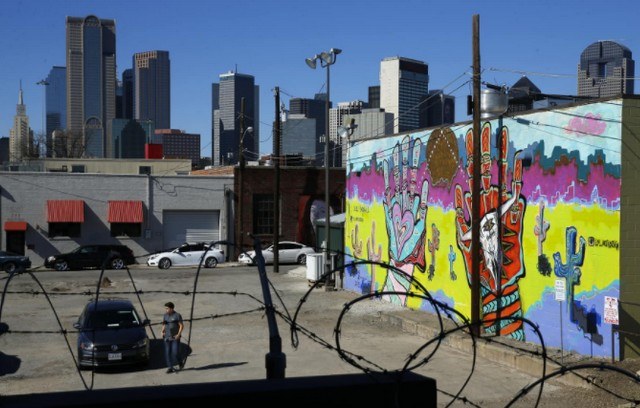 Since 2015 and the « 42 Murals » project launched by a local real estate developer that enabled the recruitment of 42 street artists, Deep Ellum has become an open-air urban art gallery and an example to follow for global cities such as London and New York. Renewed in 2017, « 42 Murals » is a real success on Instagram. Today, the publications #dallasmurals, #dallasstreetart, #deepellumart and #42murals are countless and contribute to the international reputation of the city.
Other urban art platforms worth visiting include Oak Cliff, Lower Greenville, Trinity Groves and West Village.
The neighbourhood that will attract the attention and cameras of smartphones this year is located in West Village. Every 90 days since February 2, one of the lucky few winners of the 48-Hour Fresco contest has 48 hours to create a new work of art and compete against the famous « Super Deluxe » wall by the talented Ricardo Paniaga, an international urban art figure from Dallas.
On the same subject