Dakhla holds its own
The city of Dakhla, a town in Western Sahara, has just been inaugurated by Transavia. This line is surely the result of good relations between France and Morocco. Dakhla is known for its tourist assets and has been ranked as one of the world's leading water sports spots since 2014. .
Dakhla is located on a territory always disputed.
It is difficult to mention the opening of this line without mentioning the conflict between Morocco and Algeria on this territory. Western Sahara is a territory of 266,000 km2 of northwestern Africa bordered by the Moroccan province of Tarfaya to the north, Algeria to the northeast, Mauritania to the east and south, while its west coast overlooks the Atlantic.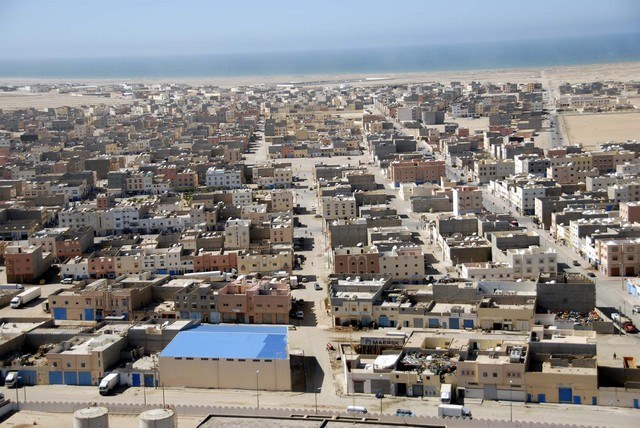 This Non-Self-Governing Territory according to the United Nations, this former Spanish colony has still not found a definitive legal status since the departure of the Spanish in 1976.
The region is claimed by both Morocco and the Polisario Front in 1976. The latter is a movement whose objective is the total independence of Western Sahara, a claim supported by Algeria.
Morocco bases its claim on the Madrid Accords and on ties of allegiance between the Sahrawi tribes and the sultans of Morocco.
Since the 1991 ceasefire, Morocco has controlled and administered about 80 per cent of the territory, while the Polisario Front controls 20 per cent of the territory, leaving Morocco behind a long safety belt.
Paris to Dakhla is officially inaugurated
The separatists and Algeria have done everything in their power to prevent this theft from entering service. But Transavia finally officially inaugurated this new airline between Dakhla and Paris-Orly airports.
This new line is the result of two-year negotiations that resulted in a partnership between the Moroccan National Tourist Office (ONMT) and Transavia.
The Air France subsidiary, which specialises in cheap flights, offers a flight every Thursday between its base in Paris-Orly and Dakhla airport, with a capacity of 180 seats. Other relationships were to emerge.
Surf fans will be delighted
Since 2003, the city has been welcoming windsurfers and kitesurfers from all over the world thanks to the various articles published in the largest magazines promoting the exceptional spots of the region.
Every year, the biggest windsurfers will train there. The water remains at a very mild temperature throughout the year: 25°C.
Surfers come to spend the three winter months there. The Foum Labouir spot is very famous for its perfect straight line and particularly long.
There are currently five water sports schools which welcome a total of 3,000 sport tourists every year. The other sport of Dakhla is surf casting, i. e. fishing from the shore. It is not uncommon to catch lean fish, also known as curves, which can weigh up to 100 kg. Fans prefer night fishing.
Dakhla is already connected to Gran Canaria. It is clear that the region will take off for a long time to come.
Serge Fabre
On the same subject