China wants to attract more american tourists
The National Tourist Board announced the launch of the new « Beautiful China: A Journey through World Heritage » campaign, aimed at attracting more tourists from the United States.
This promotional event in the United States sought to promote China's 53 cultural and natural World Heritage sites, and to offer new innovative products for the US outdoor tourism market.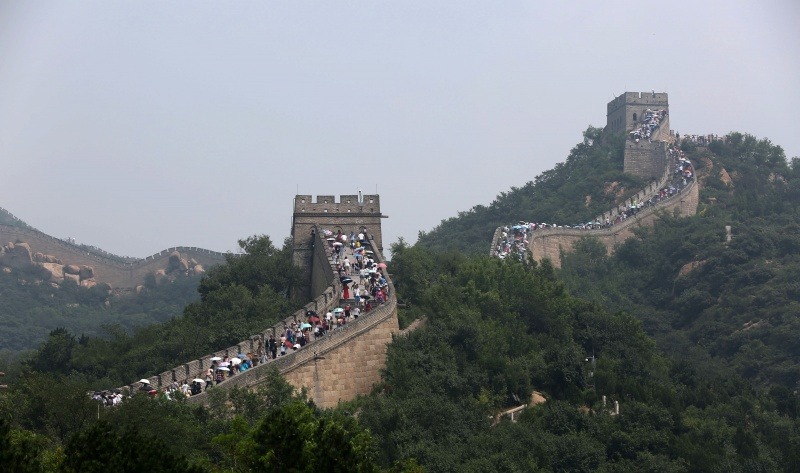 « From the emblematic Great Wall, one of the first entrances to UNESCO's World Cultural Heritage, to Mount Fanjing in Guizhou, the latest addition to World Heritage, China has many must-see attractions, » said Wu Ning, director of the National Tourist Office in Los Angeles.
« China is one of the countries with the largest number of World Heritage sites waiting to be explored, » she added. Moreover, UNESCO's list of Chinese heritage includes 36 cultural heritage sites, 13 natural heritage sites and 4 mixed sites.
For her part, Rachel Bremer, responsible for international tourism trade and destination development at Utah Tourism, « this is a great opportunity to learn more about China and is also an effective way to deepen friendship between China and the state of Utah.
On the other hand, Chinese tourists' interest in travel to the United States is diminishing as the holiday season approaches, due to commercial tensions between the two countries. According to analysts, this situation could have an impact on the American hotel, restaurant and other tourism-related industries.
According to data provided by the online travel platform Mafengwo.com, in the first half of 2018, the number of searches for usually popular American cities such as Los Angeles, New York, San Francisco, Las Vegas and Boston decreased.
On the other hand, Chinese tourists are showing a growing interest in cities in Russia and some European countries. For example, research for Moscow was up 78%, while research for Nice in France was up 31%, according to Mafengwo.
Jiang Yiyi, director of international tourism development at the China Tourism Academy in Beijing, said, « Although the number of Chinese tourists is not the highest among foreign tourists in the United States, our purchasing power is among the highest.
Indeed, according to a report by the US Travel Association, China was the third largest travel market to the United States in 2016. Chinese visitors and students spent 33.2 billion dollars (27.5 billion euros) in 2016 in the US and on board US airlines, far more than any other country. Each Chinese visitor spent an average of $6,900 ($5,934) in the United States in 2016, ahead of all other international visitors.
On the same subject