Champagne vending machines in major hotels
There are sometimes questions about the marketing approach of hoteliers around the world. This time, we will avoid mentioning the complaints of hoteliers about the delicacies of the booking sites. We will try not to write about their jealousy of Airbnb. We will forget the Accor group's incredible delay in building loyalty. We'll just tell you about the new chic in big hotels.
Vending machines… in mid- or low-end hotels
You have to travel to discover the vending machines in hotels. You will find very few in France. On the other hand, in the United States and especially in Japan, we see them everywhere. When we talk about vending machines, you probably mean the sale of chocolate bars made of chewing gum, chips or sweetened drinks. In several countries, these machines are found in hotel corridors, close to ice makers.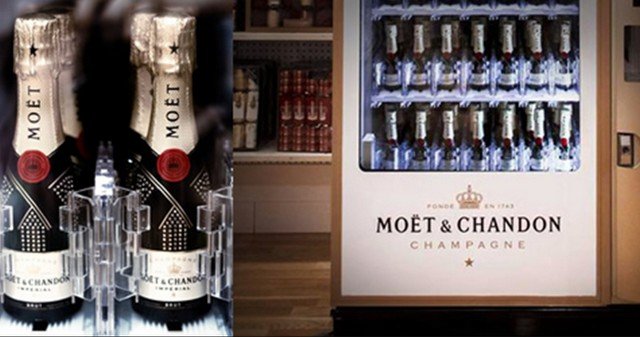 Grand hotels  » reinvent  » the beverage offer
Luxury hotels are now equipping themselves with vending machines and claim to be revolutionizing the beverage offer. We agree with you that this is quite exaggerated.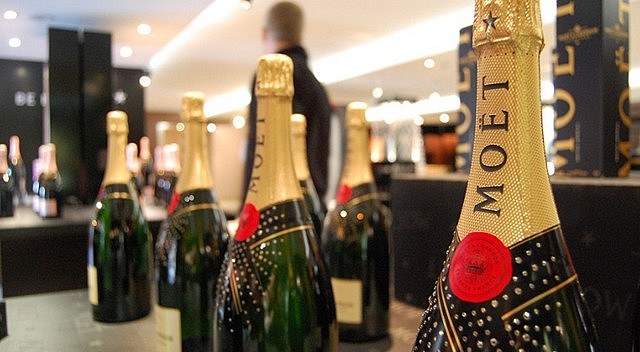 But in this case, these are machines that offer to buy champagne bottles. The distributors are exclusively supplied by Moët & Chandon, a large company in the LVMH group. There are no small profits.
Several luxury hotels offer these distributors
There are the Ritz-Carlton in Florida and the Ritz-Carlton in New Orleans. Machines are also permanently installed in the Sagamore Pendry Baltimore and the Mandarin Oriental Hotel now called Waldorf Astoria in Las Vegas.
Customers buy a token at the reception desk (to check the age of the consumer). The machines offer two types of 200 ml bottles: Imperial Brut
and Imperial Rosé.
Forget the hotel bar, the latest luxury is the champagne vending machine…
On the same subject