Barceló Hotel Group moves to Marrakech
Barceló Hotel Group has invested €35 million in the acquisition of the spectacular Barceló Palmeraie hotel in Marrakech (Morocco), as well as in the purchase of two other properties: one next to the hotel, which will allow its future expansion, and the other near the city centre, where the construction of a new luxury hotel is planned.
In 2018, the hotel group confirmed its commitment to Morocco with the addition of 3 new hotels in Tangiers, Agadir and Casablanca.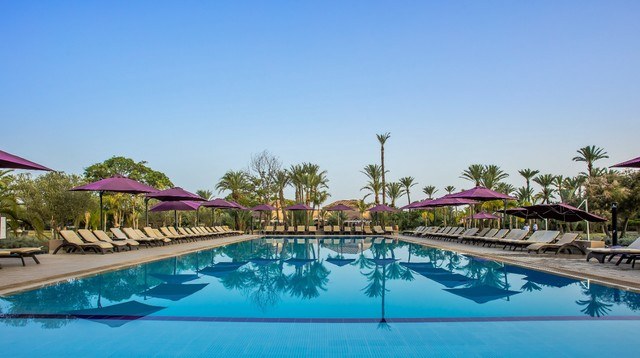 2019 began with a new proof of this willingness to develop in the country with an investment of 35 million euros in the acquisition of Barceló Palmeraie: a spectacular 5-star hotel complex with 252 rooms, located north of Marrakech, in the heart of the famous 17 hectare palm grove renowned for the beauty of its palm trees and olive trees.
In addition, the hotel group has purchased 2 plots of land, one of 85,600 m2 located next to the hotel complex in order to incorporate 120 new rooms; and another of 36,700 m2 located only 3 kilometres from the city centre, where Barceló Hotel Group plans to build a new 5-star hotel with 160 rooms.
With this new project, Barceló Hotel Group is positioning itself as one of the most active Spanish hotel groups in Morocco, with a total of 6 hotels and 1,136 rooms, located in some of the most important destinations in this Maghreb country, such as Casablanca, Fez, Tangier, Agadir and, now also Marrakech.
On the same subject