Africa to live: Lagos, an irresistible megalopolis
Smallest state in Nigeria, Lagos has become in barely 50 years an African capital that makes you dream :
dynamic, lively, full of opportunities, modern and, above all, very optimistic for the future.
The megalopolis of some 22 million inhabitants is endless. Nothing, not even the Atlantic Ocean, does seems to be able to stop its exponential growth.
Lagos wants to become the « Manhattan of Africa
Like « La grosse pomme », Lagos has direct access to the open sea. Its Apada port is one of the most important in West Africa, its skyscrapers reflect the power of money, the Third Mainland Bridge is the longest bridge in Africa (13 km): it connects the continent to the islands. And now Lagos displays
Ikoyi, Victoria Island, Lekki, Banana island, CMS Lagos, Badagry Beach, etc.
They are still home to more millionaires. But especially Lagos is considered, in Nigeria, as the land of Every day, thousands of people from other regions come to settle in search of opportunities. a better future (each year, the population grows by nearly 400,000 people). There stops all
Lagos, created just 50 years ago, is geographically the smallest state in the country. And perhaps this is what characterizes its image as such a complex city.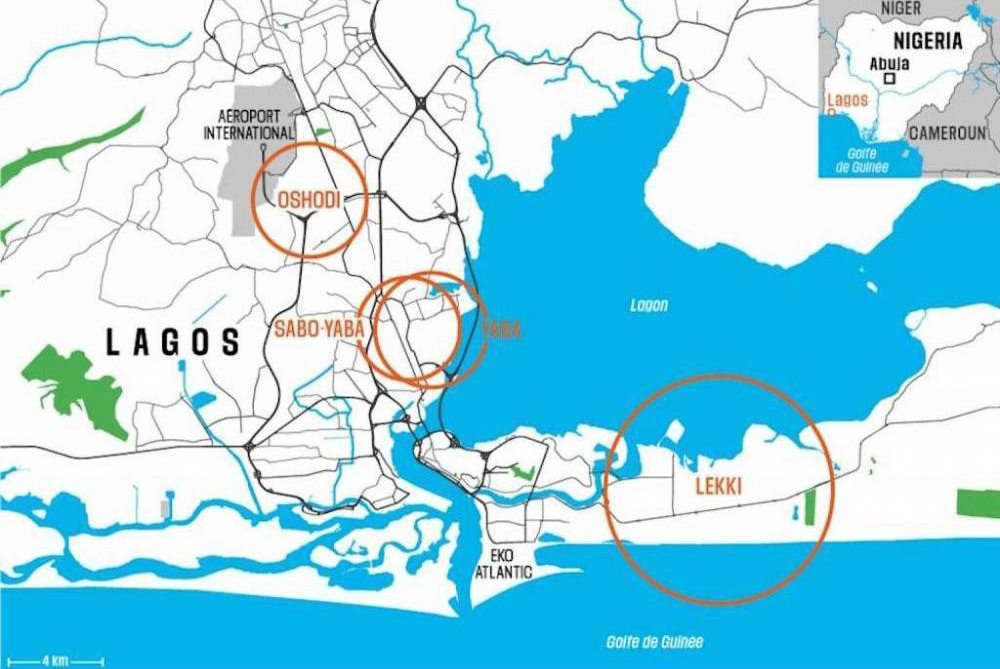 A city with a recent history
On 27 May 1967, this former British colony became a federal state. Lagos, which comes from Portuguese and means lakes, made up of a group of islands in the lagoon of the Gulf of Benin discovered by the Portuguese in the 15th century, is the capital. Impregnated with history, the city has maintained its status as a centre of civilization in Nigeria, populated as it is by the Yoruba, even after Abuja was turned into the federal capital. At that time, the « city of the lakes  » or Eko, as the Yoruba call it, is a quiet capital, on the edge of a large lagoon green, where a small million people live. Of this colonial era remains nevertheless a very division between the « Lagos of the poor » and the « Lagos of the rich », materialized by the Mainland and the islands. They are located along the coast of the Gulf of Guinea, this is where you will find classified billionaires
by Forbes, the big corporations, overpriced stores, and the historic core. The mainland enclaved is less rich and more densely populated, with buildings barely finished with roofs in sheet metal and houses on piles.
Just 15 years ago, Lekki was a vast mosquito-infested swamp. Today, it absorbs a urbanization, one of the fastest in the world. One architectural consulting firm estimates that 72 000 inhabitants, almost all of the upper class, arrive each year on this humid inlet.
But Lagotians show an ingenuity to any test to compensate for the failures of a State often absent, particularly during the two decades of military dictatorship (1975-1999).
More building land?
The richest build dykes, dry up swamps or silt up the ocean to build the « sea of the sea ». Dubai of Africa ».
The poorest build plots of land on the lagoon with tons of mixed waste at sand.
And new neighbourhoods are emerging. This is the case of Eko-Atlantic, the largest real estate project in progress on the African continent. This project aims to address the second challenge facing Lagos – one is urbanisation and the other is climate change. Eventually, the artificial island will extend over 10 square kilometres and will host nearly 500,000 residents and 300,000 daily visitors. Construction began in 2008. Today, at the middle of the sand, the first two buildings emerge and appear roads, bridges, bridges and even mini-palm trees just planted.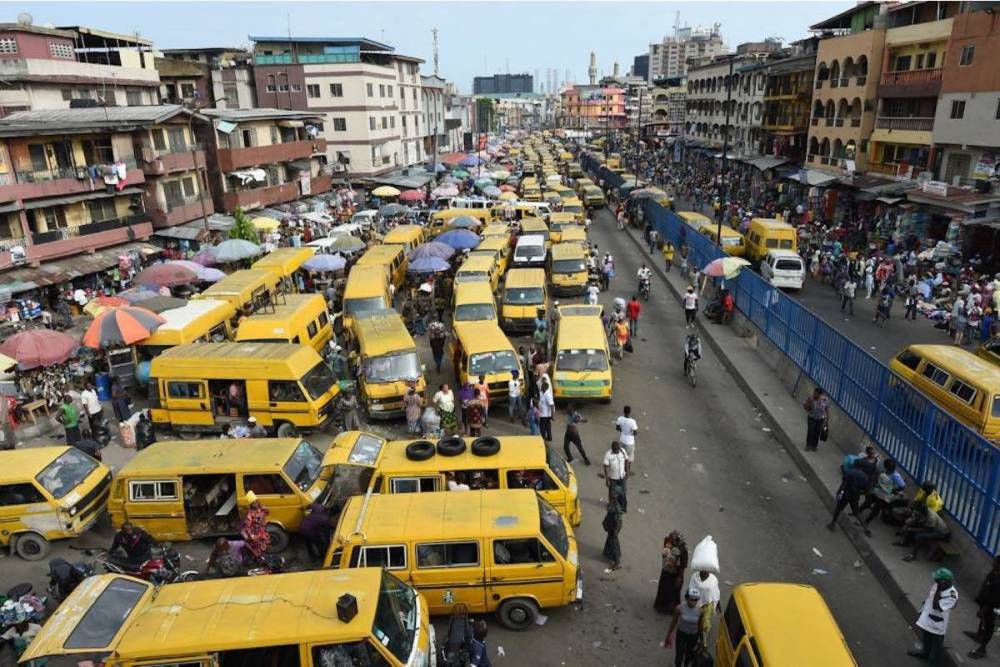 Lagos, between traffic jams and insalubrity, a caricature?
« All African cities face the same problems: violent urbanization, land management, pollution… But Lagos is a caricature. His challenges are so immense that they seem insurmountable, » he continues. The island of Lagos, for example, an old fishing village, now a metropolis with many infrastructures, skyscrapers and modern markets.
Lagos is one of the largest cities in the world that does not have a metro system. Most people travel in yellow minibuses, called Danfos, in private cars, or in the back of motorcycle taxis, called Okadas.
Results: Many Lagosians lose several hours each day in traffic jams. One estimate even states that a motorist loses five years of his life in traffic. There is little space for cycling, despite the growing number of users who use this means of transport in the city. The authorities
Since 2013, municipal governments have been talking about bicycle paths, but they have never been built!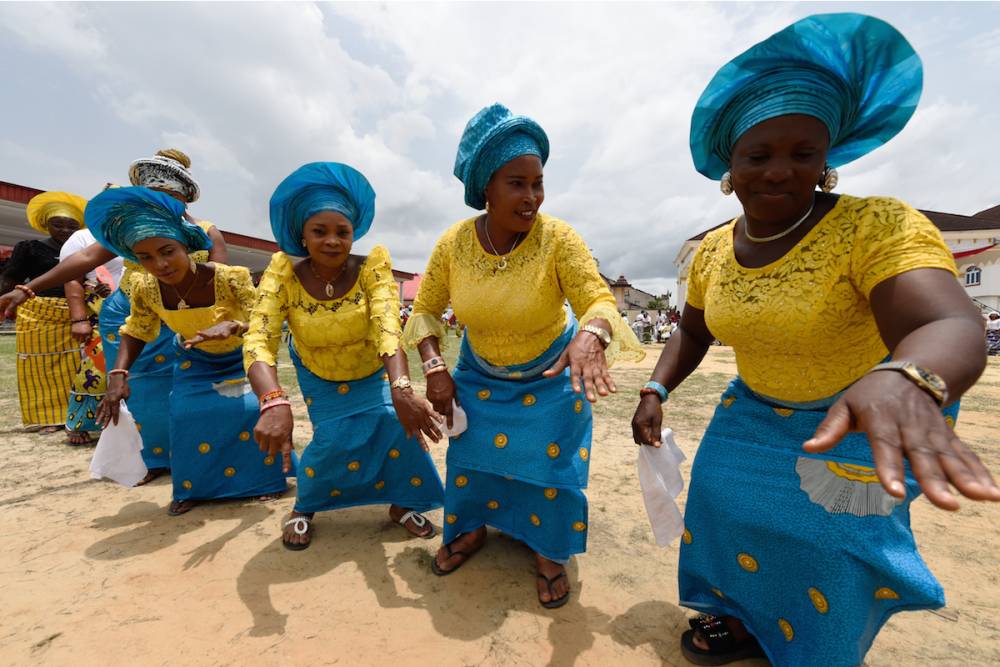 A city between tradition and modernity
It is better not to make concrete plans with the Lagosians on a Saturday. If Sunday in Bamako is wedding day, in Lagos it is Saturday. Weddings, concerts, birthdays are called owambe, that is, « this is where the party takes place » because, technically, it is a big party held in a public place where families and friends from different parts of the country and elsewhere gather to celebrate special events such as marriage.
If you are invited to one of these parties, you may be able to visit the Alara concept store. Alara's building is an imposing ochre and black block whose square and openwork motifs are a nod to adire, a traditional Nigerian textile. Its large bay windows allow the raw light of Lagos to penetrate everywhere.
It is the first work of this scale on African soil by the British Ghanaian architect David Adjaye, who has just completed the Museum of the History of African-American Culture in Washington.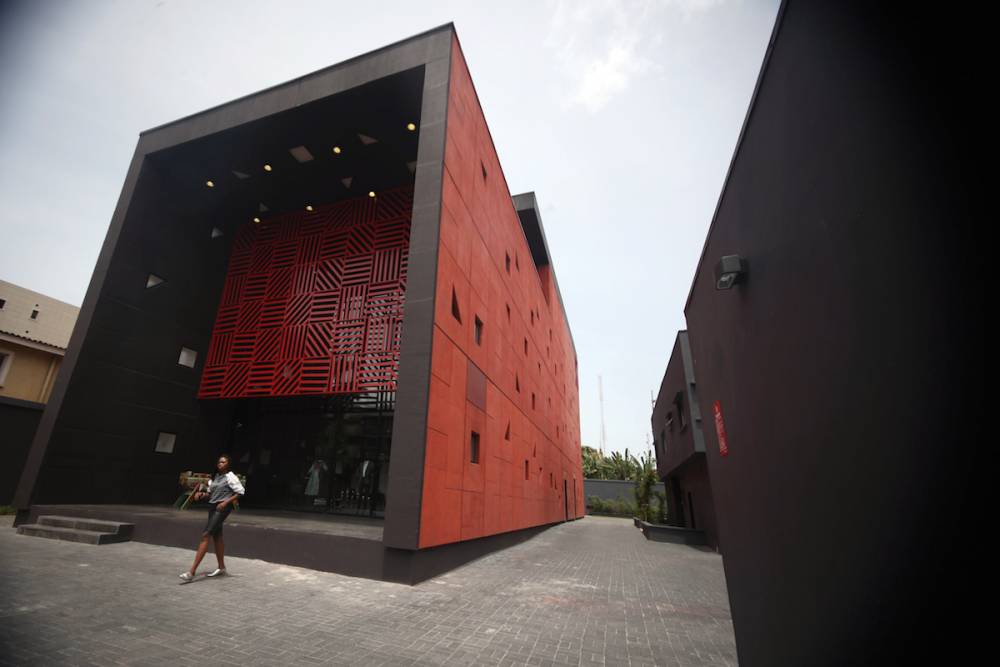 On the roof, you will soon be able to taste 100% African espresso and, on the ground floor, a gourmet restaurant will soon open, whose menu has been entrusted to the Senegalese Pierre Thiam, one of the great names in contemporary African cuisine, author of best-selling books and owner of several New York restaurants. Since its opening in 2016, Alara has contributed to changing the image of Lagos, just like Temple muse. One more showcase to make it the real African capital of fashion that is exhibited during Lagos Fashion Week and the Lagos Photo Festival. And that's not all, you will be conquered by this capital with its many art galleries. Discover various works by incredibly talented Nigerian artists, some of whom have gained international recognition. With the increase in the number of new art galleries in Lagos, all art lovers will have the opportunity to see a fine selection of works by established and emerging contemporary Nigerian and international artists.
The Nigerian film industry shines throughout Africa and its music industry is exported worldwide and relays this taste for luxury. Lagos is a resolutely festive city and its night world is very developed. There is more champagne sold in this city than in the whole of South Africa and Lagotian spending on weddings and other celebrations is often significant.
On the same subject