A jewel to carry the Ivorian leadership vision
The Ivorian authorities have begun work on the construction of an amusement park in the commune of Port-Bouët, 14 km from Grand-Bassam.
The Akwaba amusement park will be the largest in West Africa with an area of 100 hectares.
This project, which amounts to a cost of 80 billion FCFA, is inevitably at the root of the destruction of many homes in the Abattoir district of Port-Bouët. The reason why a large residential area, the Abattoir district, was razed to the ground in the commune of Port-Bouët is known. Work on the creation of an amusement park has been launched on this site. With regard to the plans and models of the project, it will have to be an architectural jewel, of a special ergonomics with last generation attractions. It will be the largest amusement park in West Africa and a real hub for the hinterland countries in terms of entertainment and leisure tourism.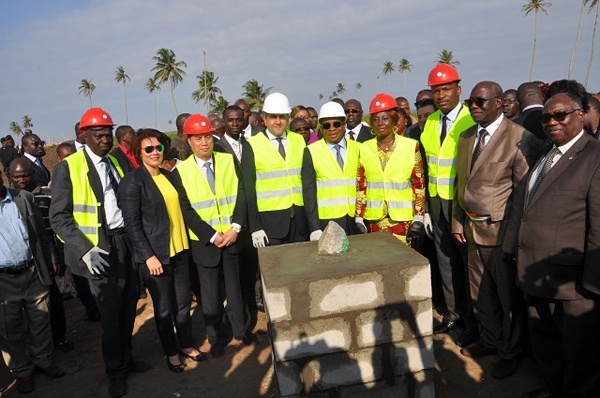 In addition to this project, two hotel complexes, 4 and 3 stars, Kyriad and Golden Tulip, will emerge from the earth in the outskirts of this large amusement park. The start-up work launched in the presence of the Secretary General of the World Tourism Organization (WTO), Zurab Pololikashivili. According to him, the theme park « Akwaba » will boost the Ivorian economy and will constitute the 12th leisure destination and the 3rd business tourism destination in Africa, after Nigeria and Morocco.
Moreover, with its ecological hotels and other highly innovative links including the water park that it will house, Akwaba-Parc, will carry the iconic vision of Abidjan, the Ivorian capital, carrier of the leadership that Côte d'Ivoire aspires to lead by 2025, in leisure tourism, by moving from 12th to 5th place in Africa and raising the GNP of the sector from 5% to 10% of the national economy, while raising the vision of Ivorian leadership, via the project « Sublime Côte d'Ivoire » of which is part with 9 other projects and 9 reforms, Akwaba-Parc.
Faced with so much ambition with a viable project and whose initial phase financing, in the order of 80 billion FCF was completed with financing from national banks and local investors, but with international expertise.
On the same subject