A Blue Lagoon, in Iceland to restore your health
Iceland is becoming more and more successful. Either you go there for a real stay, or it's a simple stage between Europe and North America. The landscapes are diverse. You can find white and black sand beaches, impressive mountain ranges, exotic marine fauna… But it is the numerous volcanoes and eruptive faults that impress visitors with paravolcanic phenomena such as fumaroles, geysers and of course hot springs.
Some travellers want to stay in Reykjavik
You land at Keflavik International Airport. It is a small fishing village of 15 000 inhabitants. Iceland's capital is only 45 minutes drive from the airport. Reykjavik's Laugavegur Street is a hub for eating, drinking and shopping. It is a few steps away from monuments such as the Solfar Sun Voyager statue, the Harpa concert hall and the Hallgrimskirkja church.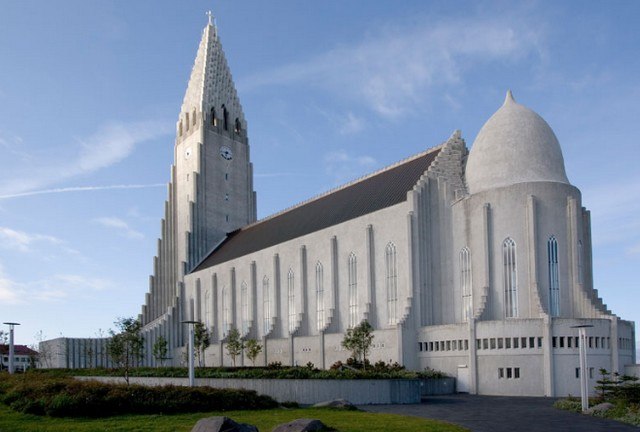 The Lutheran parish dominates the horizon and is doubled by a breathtaking observation bridge. Surely you have to go to the fish market and taste the local seafood cuisine. If Icelandic cod, you can test a very good roast lamb. But honestly, this is not the place to be.
stay  we leave for « Blue Lagoon « .
The Blue Lagoon: a magical place
It is a real lagoon whose blue color comes from the silica and the way it reflects the sunlight. During the summer, there may also be a hint of green in the water. This is the result of algae, which multiply rapidly when exposed to direct sunlight. Geothermal water comes from the depths (at 2000 m). On its way to the surface, water carries away silica and minerals. When the water comes out, its temperature is generally between 37 ° C and 40 ° C. But, we give you a secret, the water is actually white. If you pour it into a transparent cup, it will always have a milky white colour. The sun simply does its work by bringing him an intense blue.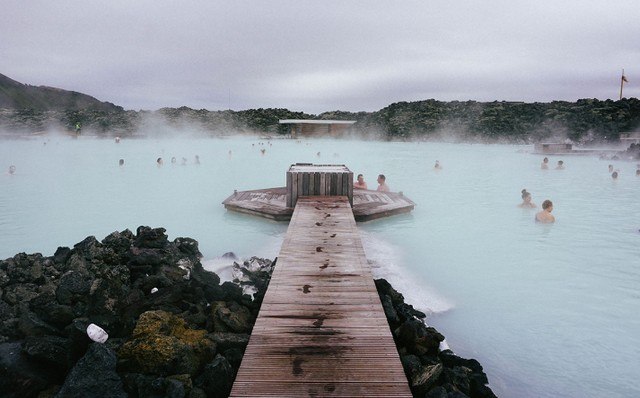 We will go to « The Retreat Blue Lagoon  The Blue Lagoon Retreat « 
The Retreat offers 62 suites, most of which have a view of the volcanic landscape surrounding the blue waters of the lagoon. Each suite has been designed to enhance serenity and well-being by taking inspiration from volcanic landscapes.
Clients are welcomed by a staff available throughout the stay. We can help you book a local excursion or suggest itineraries to discover the surroundings. But the place to discover is the spa.
A spa dug in an old lava flow
Thanks to its unique location, the Retreat spa has created a new experience by using the mineral-rich waters that surround the hotel.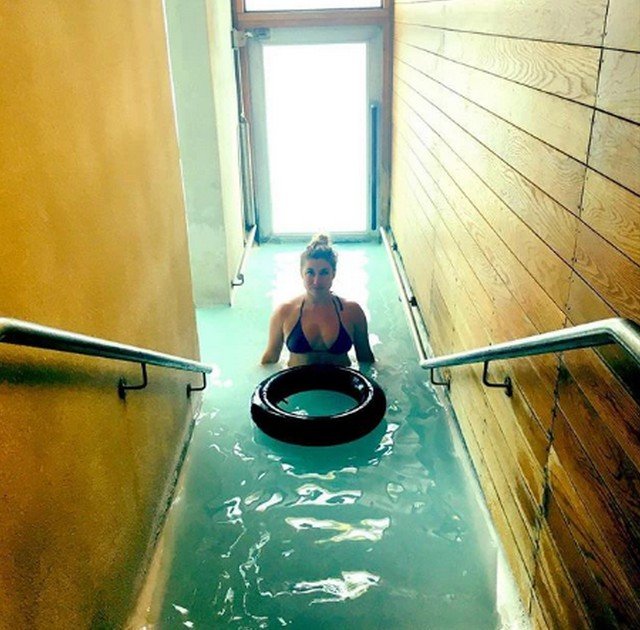 The goal is that guests are in harmony with nature and can revitalize their body and senses.
The Retreat spa was dug into an 800-year-old lava flow. The rocky lava walls create underground corridors opening onto mineral-rich lagoons for wonderful thermal experiences.
Before entering a room formed of lava stone to purify with steam, you will go swimming in the cold water well. We promise you, your body will be invigorated.
Care for rejuvenated skin
The treatments offered by the spa are based on three natural resources: geothermal seawater for rejuvenation: silica, algae and minerals. For total privacy, you can also pre-book the full Lava Cove with its own private lagoon and host. For a massage session, it is of course necessary to reserve.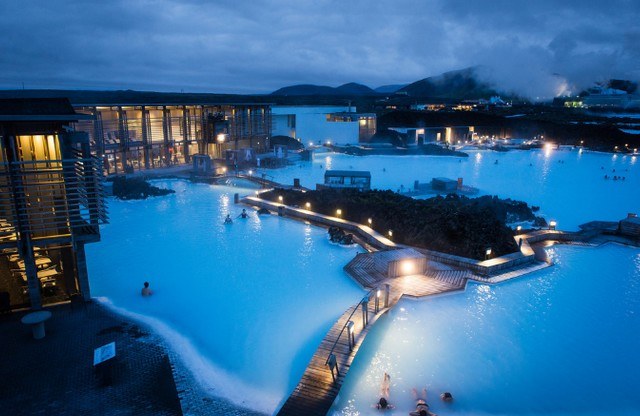 Multiple activities and of course access to Blue Lagoon
You will have unlimited access to the Retreat spa and the Blue Lagoon throughout your stay. The waters filled with blue algae will renew, nourish and hydrate the skin. Mineral salt, which exfoliates the skin, stimulates blood circulation. Silica cleans and strengthens the skin to give swimmers a fresh, radiant appearance. You can also do a short daily hike or yoga session.
The Reykanes Peninsula also offers many opportunities for exploration and excursions, including guided tours of mud ponds, hiking trails and cliffs. Activities include scuba diving, snorkelling, cycling, mountain biking, canoeing and kayaking.
wildlife viewing. Just ask !
A little trip to the restaurant
The Moss au Retreat restaurant showcases the region's natural riches: western scallops, eastern reindeer, fresh lobsters and southern cod. For a truly special experience, you will want to reserve a space at the chef's table that will offer you a seven-course menu that will immerse you fully in the flavours of Iceland.
Serge Fabre
On the same subject