Why Tourism in Croatia will take another step forward
Croatia is a tourist destination that is growing every year. By 2017, it had received more than 18 million tourist visitors and 2018 is expected to be well over 19 million. This country has not only beautiful beaches but also sites of incredible beauty. Our friends from Visit Europe, the specialist tour operator, have made it a flagship destination and Salaün Holidays, one of their esteemed colleagues, also offers great tours.
Let's go and come back because there's a lot to see
Salaün Holidays has a Grand Tour of Croatia that will allow guests to discover 6 UNESCO World Heritage sites: the Plitvice Lakes, the Roman remains of Zadar, the cathedral of Sibenik, the old town of Trogir, the Diocletian Palace of Split and the old town of Dubrovnik. What beautiful memories !
Croatia will add more
A new tourist attraction will be built in Krka National Park in Croatia. It is a pedestrian suspension bridge over the gorges of the Krka River linking the medieval fortresses of Necven to Trošenj.
The new bridge will be 462.5 metres long and will be the third longest pedestrian suspension bridge in the world. But it will take a while before we venture into it.
A Tibetan style bridge!!
This style was chosen so that it would have less influence on the supporting structure, which would consist of steel ropes placed on the gate, one on the Nevcen side and the other on the Trošenj side.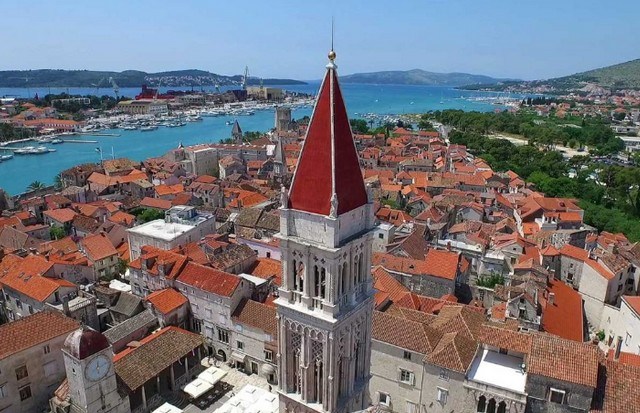 The ground surface has been designed in wood but, under certain conditions, it will be modified with a transparent surface for a direct view on the river. In the middle of the bridge, the pedestrian footbridge will be located 140 metres above the Krka River. We look forward to it!
Croatia has its Great Wall!!
Travellers to Croatia can enjoy a more modest version of the Great Wall of China. It's about the Ston Walls. Found in Dalmatia in southern Croatia. This historic building was built in the 14th century after Ston became part of the Republic of Dubrovnik and was used to defend the territory.
This would be the second longest defensive wall in the world. The wall is only 5 km long (compared to China's 21,196 km). Tourists can walk along this old defence system only an hour's drive from Dubrovnik.
On the same subject