What Harry Theocharis, the new Greek Minister of Tourism, wants to change
Last June, the parliamentary elections in Greece brought a new government to power, while local elections often resulted in a renewal of municipal teams. As it should be in the country that invented democracy centuries ago, the passing of torches is an opportunity to smoothly give new guidelines. This is why at the IFTM-Top Résa exhibition we met Harry Theocharis, recently appointed Greek Minister of Tourism, in an exclusive interview, to replace the very elegant Elena Kantoura, who, it must be said, had not deserved it because in a few years Elena Kantoura's dynamism and sense of communication had restored Greece's image abroad as a major tourist destination.
To begin this exclusive interview, Harry Theocharis, the young Minister (he is only 49 years old) gave an update on Greek tourism figures. Last year, in 2018, Greece welcomed 30 million foreign tourists – including about 1.7 million French – to which must be added more than 3 million cruise passengers. In total, this represented about 60 billion euros of expenditure.
France is only the 3rd largest Greek tourism market, the Minister points out, behind Germany and the United Kingdom, with slightly increasing last-minute bookings.
The objectives of the new Minister of Tourism are primarily to increase the revenues generated by tourists on the spot, rather than a massive increase in the number of tourists, although he would welcome it in a positive way.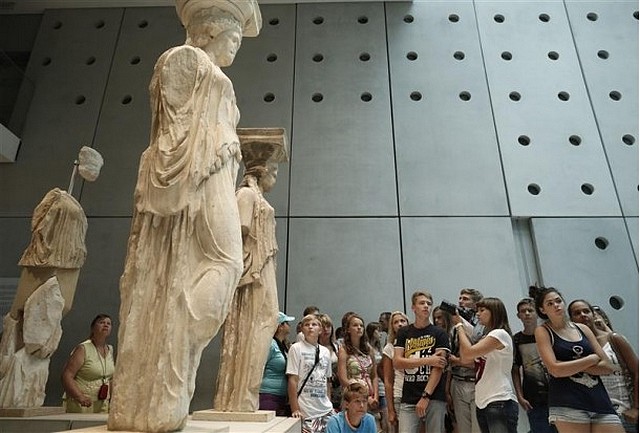 The idea is to significantly improve the quality of service of Greek tourism in order to bring back a clientele with greater purchasing power. It would seem that the Minister would like to improve in particular, the intermediate hotel sector, the 3* and 4* star hotels, and mainly the non-seaside hotel sector.
Because the Minister's second main focus is the promotion of Greece's lesser-known regions and not to centralize all efforts in the main tourist resorts centred on a few popular islands and coastal regions.
Without underestimating the vital importance for Greece of this beach tourism, for the Minister, Greece has much more to offer with other regions to explore, regions full of authenticity where tourists can live interesting « experiences », the trendy term to talk about encounters and real local discoveries.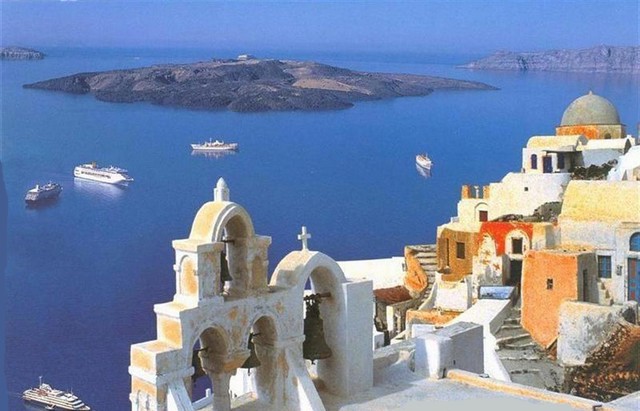 Cultural tourism must be promoted in a country where it is difficult to take a few steps without encountering magnificent archaeological sites that bear witness to the birth of our common civilisation.
Greece is an open-air museum that just needs to be better known. But it is also a mosaic of villages, regions, all different with among others a local gastronomy, whose charms are to be discovered.
For this tourism that Harry Theocharis describes as « committed », a new communication campaign is being prepared on the theme of « exploration and experience », with a strong emphasis on digital communication focused on the use of mobile phones.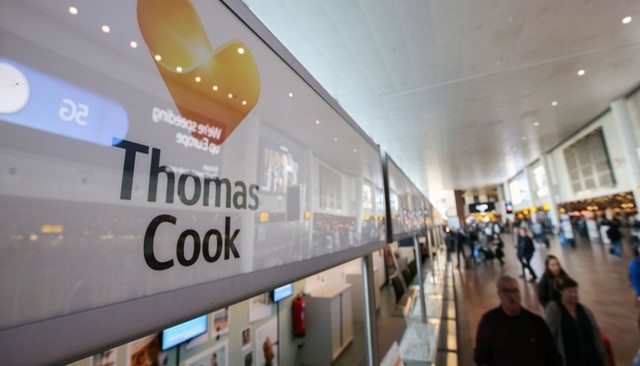 It could not be possible not to ask Harry Theocharis about the Thomas Cook case and the extent of the shock on the Greek hotel industry.
The services of the Ministry of Tourism estimate that Greek hoteliers face a loss of at least 250 million euros between payments in past months that will never arrive and those corresponding to current stays.
Some hope that the emergency funds of travel agencies of all nationalities (APST, ATOLL…) will have the financial capacity to absorb part of it.
But the other aspect that worries hoteliers is the current bookings. Will they be honoured or will they have to face another loss of turnover in the coming months?
It is important to note that the majority of Greek hoteliers reacted with dignity, letting their guests continue their July holidays
With wisdom they realized that these same customers will be the best ambassadors of tourism in Greece upon their return to their country of origin and that many of them will want to return. The future of tourism in Greece was at this price.
But in the face of this financial earthquake, hotels that were scheduled to close at the end of October each year moved their seasonal closures forward by 2 to 3 weeks. For its part, as Harry Theocharis told us, the Greek government has taken steps to support its hotel business. Abolition of the payment of the tourist tax and above all an immediate postponement of the payment of VAT for six months to relieve the cash flow of tourist establishments.
And for employees who would lose all or part of their jobs, the conditions for access to social benefits have been modified. The minimum of 100 working days has been reduced to 80, and the duration of legal compensation has been extended from 3 to 4 months, allowing seasonal workers to do more or less the joint with the next season.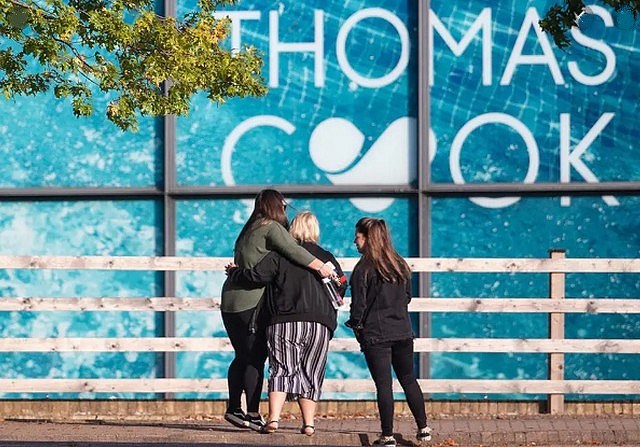 For Harry Theocharis, Thomas Cook's fall is a difficult milestone but other Tour Operators of all nationalities are already in the ranks to take over the destination. And to quote TUI, « even if the latter's customers are more on level 3-4* products while Thomas Cook's customers were mainly oriented 2-3*« .
At Top Résa the Minister met most of the French T.O. with each their own specificities. Thus during his meeting with Axel Mazerolles, the General Manager of FTI Voyages, he was particularly interested in the possibility of opening FTI Privilège Clubs in Greece, the concept of which he discovered and appreciated.
For Axel Mazerolles, FTI confirmed that it was planning a strong commitment for 2020 for Greece, two to three times greater than previously planned.
Although recently appointed head of Greek tourism, Harry Theocharis has quickly taken over the issues and his reputation for high professionalism is a real asset to this strategic ministry.
A graduate of Imperial College London, he worked for about ten years as a consultant in the private sector before joining the Ministry of Finance where, at the head of the Tax Revenue Department, he reorganized it solidly and ultimately straightened out its results.
An easy approach, he is someone who knows how to listen but who has a clear and long-term vision of his action.
A good communicator, he will be able to convince his interlocutors of the value of his choices for the future of Greek tourism.
Frédéric de Poligny
On the same subject