Virgin plays the crazy tune
We have already had cruises, stays for LGBT people. Here Virgin Atlantic is launching a flight unlike any other… where passengers won't be bored. The unique flight between London Heathrow and New York Newark Airport will take off on 28 June 2019, on the occasion of the « World Pride », on the occasion of the 50th anniversary of the Stonewall riots in 1969.
A 100% LGBT crew
The aircraft will be flown by the pilots and a fully LGBT crew. Airline tickets only start at £380 and a three-night package to experience the World Pride weekend from £699.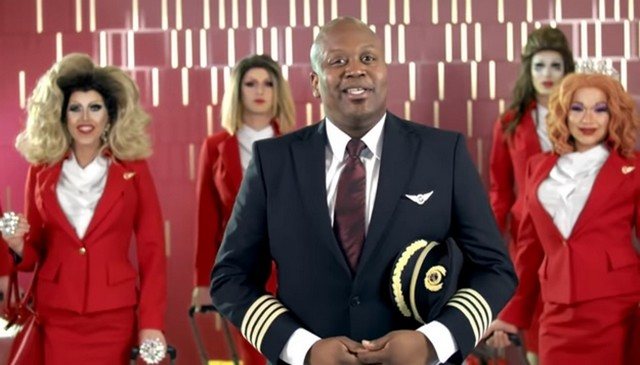 An animation by Tituss Burgess
Those who have a Netflix subscription probably know it. He played the role of Titus Andromedon in the series « Unbreakable Kimmy Schmidt ». Tituss Burgess is a well-known American actor and singer. He has appeared in many Broadway musicals and is known for his tenor voice.
During this eight-hour journey, passengers will enjoy the « bingo drag queen », Judy Garland songs, a speed dating between seats and a DJ. Who knows what state the passengers will be in when they arrive in New York.
Virgin donates a portion of the proceeds from this flight
This sympathetic initiative was taken by NYC & Company and the Alliance for Downtown New York. Virgin will give part of the proceeds from the ticket sales to The Attitude Magazine Foundation. Fundraising and raffles will raise more money on board.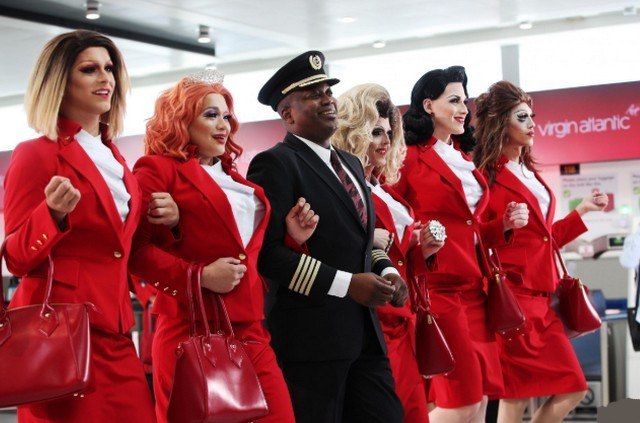 In 2016, Virgin Holidays launched a three-year plan to become one of the most inclusive companies in the travel industry, with a
program for employees, customers.
Stonewall's 50th anniversary
A lot of people probably don't know what Stonewall was like.
Several films have been made about these violent demonstrations following the raid on the gay club « Stonewall Inn » in Greenwich Village in 1969. One of the most famous was Harvey Milk whose main actor was Sean Penn.
After the struggles for equal rights for women or blacks in the United States, homosexuals also fought for their rights. It was not until the early 1970s that LGBT associations were created. They were also in the front line when AIDS appeared, which had been misnamed « gay cancer » a little quickly and incorrectly.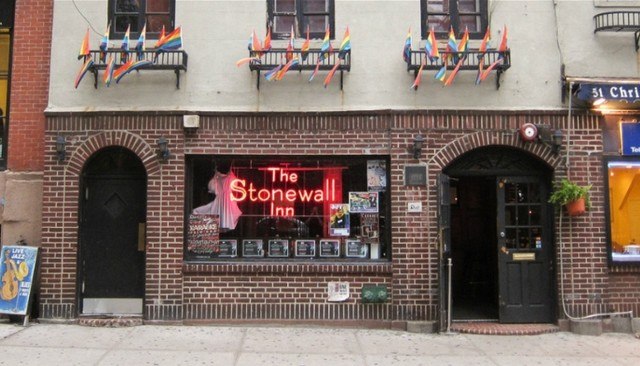 The rights of minority groups still threatened
Many groups of people are experiencing difficulties around the world. We are of course thinking of the Rohingyas in Burma, tribes in Brazil are threatened by deforestation, the Uighurs are more than ever under cultural and religious repression in Beijing or the repressed Christian minority in Egypt…
But today, we can also mention the many homophobic acts in France and the many countries in the world that condemn homosexuals to death. The « Gay Pride » organization is intended as a reminder that LGBT+ people want their voices and rights to be heard.
New York's World Pride in 2019 will be special
New York's World Pride will feature more than 50 events, including marches, celebrations, conferences, performances, films and more during June 2019, culminating in the march on June 30.
Serge Fabre
On the same subject