Vienna Opera House, 150 years of historical monument
On 25 May 2019, the Vienna Opera will celebrate its 150th anniversary. For the occasion, the famous Ringstrasse Opera Theatre has been giving several premieres since the beginning of the season as part of an exceptional programme.
The end of the season promises to be festive and will be marked by celebrations of all kinds, both inside and outside the building. The upcoming celebrations look promising and will bring this institution of Viennese culture back to the forefront !
During this period, spectators have the opportunity to attend nine premieres. In particular, they have already had the opportunity to admire a world premiere by Johannes Maria Staud, « Die Weiden », in December 2018 and will soon be able to discover a contemporary work by Manfred Trojahn, « Orest », whose performance will take place at the end of March 2019.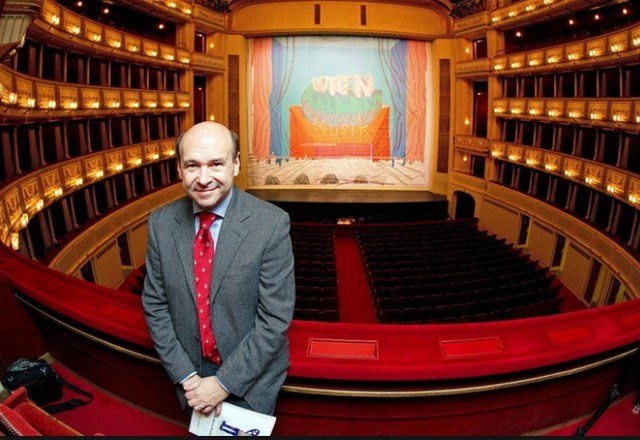 Two exhibitions dedicated to the 150th anniversary are on the program: The exhibition « 150 years of the Opera du Ring » already open to the Opera and « À la pointe de la danse – 150 ans de ballet à l'Opéra national » within of the Theatre Museum on May 16. Finally, a symposium will also highlight the history of this monument that same month.
In order to always make culture and opera accessible to all, 45 performances will be held. broadcast free of charge and live on a giant screen from April to September on Herbert-von-Karajan Square.
Spectators will also be able to follow these performances from their sofas, in streaming via a website dedicated internet.
The Vienna Opera House officially opened its doors on 25 May 1869 with the famous Don Giovanni of Mozart. Its structure was designed by the Viennese architect August Sicard von Sicardsburg. While the The interior was designed by the designer Eduard van der Nüll.
Nowadays, it is considered as one of the most important opera houses in the world thanks to its wide range of repertoire and its contribution to the Viennese cultural heritage. It is now under the direction of the French language. Dominique Meyer since September 2010.
On the same subject