Valentine's day : 3 unusual destinations to make your request
www.dailynewsfortravelers.com takes lovers to the most remote places on the planet. Anatartic, Greenland and Sptizberg for a memorable request. Proposing to marry is a unique moment in a lifetime. A spectacular setting is therefore required !
And for that, what could be better than to ask for it in the heart of an immaculate landscape, far from the crowds and clichés?
Antarctica – the white desert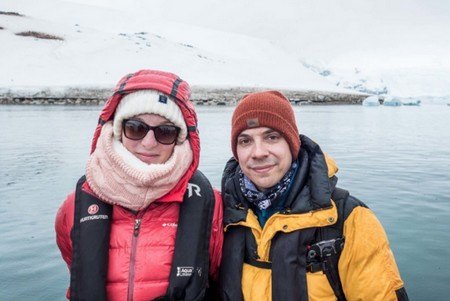 The most unusual – a night in a tent and on the snow
Like the first explorers, it is possible to spend a night under the Antarctic sky with only a thin tent wall that separates adventurers from the elements.
Greenland – the largest island on the planet
The most unusual – a helicopter flight over the Isfjord of Ilulissat
The Ilulissat glacier is one of the largest iceberg suppliers in the northern hemisphere. This helicopter flight, close to the glacier, offers unforgettable views of this frozen fjord, which has been a UNESCO World Heritage Site since 2004.
Spitzberg- Norway's Arctic Crown
The most unusual – Going in search of the polar bear
Among a wide variety of plants is joined by an exceptional fauna: whales, thousands of birds every summer, snow foxes, reindeer and the king of the Arctic, the polar bear. On board the MS Nordstjernen, Hurtigruten takes its passengers as close as possible to this spectacular fauna.
On the same subject