Travelling with an animal, the measures to take to avoid trouble
During the summer holidays, it is unfortunately not uncommon to see the number of abandoned animals. However, more and more hotels are accepting our friends and especially in Spain !
Tourists travelling with their pets spend more than others
In Spain, it is estimated that the average stay of these tourists with their pets is five nights and their average cost is 72 euros per night. According to the National Statistics Institute (INE), these data exceed those of tourists without animals, with an average stay of 4.06 nights and an average cost of 58 euros.
Loyal travellers !
You will have noticed that these travellers are very active in social networks when they share or recommend « dog-friendly » establishments.
In addition, 27% of tourist accommodation ensures that travellers accompanied by dogs return more often than average.
In Spain, there are an estimated 7 million people who live with a dog and travel with their best friends 3.95 times a year on average. Interesting !
Knowing where to take your four-legged friend is possible !
The site www.dogvivant.com offers practical information so that people who do not abandon their pet can plan and enjoy with their dog locally, or on weekends and during a trip. The site therefore provides information on where to enjoy museums, bars, hotels, restaurants, shops or other activities in which animals are not only accepted, but also welcome.
The Spanish site www.dogvivant.com conducted its survey
– 65% of people who live with dogs travel with them once a year, or about 7 million travellers. Dog-friendly travel brings in more than 10 million euros per year.
– 93% of tourists who travel with their dogs do so for pleasure and not for obligation. In addition, 20% do so more than six times a year.
– The average total cost per traveller with pets is 361 euros, compared to 238 euros for traditional tourists, according to INE.
– 55% of these tourists prefer to travel to rural destinations, followed by the beach or the coast (36%).
– Most travellers with pets do not hesitate to pay an extra fee in « dog-friendly » accommodation. What is most precious for these visitors is that their dogs can sleep with them in the same room. In addition, housing is defined as
 » adapted to dogs « .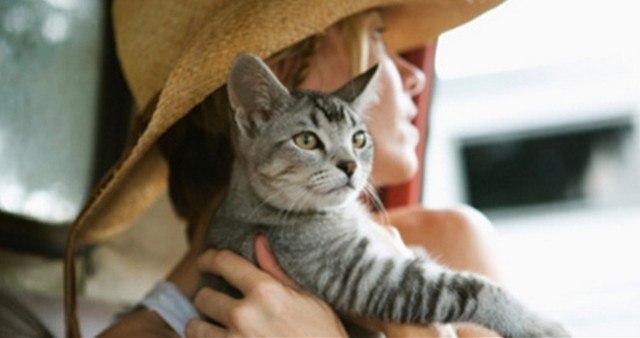 – 79% of tourists with pets use the Internet as their main source of information and positively evaluate the recommendations of other travellers. 35% also make their own recommendations in this way.
In France, there is a somewhat comparable site: www.emmenetonchien.com
Some hotel chains are clearly displayed

When you visit the NH Hoteles website: www.nh-hotels.fr/hotels-a-theme/hotels-pet-friendly, the channel tells you: » At NH Hotel Group, we love to receive animals and we are convinced that animals also love their stay with us! We have thought long and hard about the best services we can offer to make them feel at home and, as always, we would like to give you some information on this subject. NH Hotels strongly recommends the following destinations for you and your four-legged friend to travel together: Madrid, Barcelona, Milan, Rome, Berlin, Frankfurt, Amsterdam and Brussels.  »
Same for Barcelo Hoteles: www.barcelo.com/fr/hotels-themes/pets/
From now on, we hope to see more and more establishments displaying the colour: friendly cat-dogs ¡ In France, there is still work to be done. No ?
Serge Fabre
On the same subject