Travel: How will the anxiety of checked baggage soon disappear?
Airlines say that the loss of checked baggage is decreasing. That's good news! But, according to data provided by SITA, tens of millions of pieces of luggage are still lost each year. We can understand the anguish of travellers when they do not see their suitcase at their destination!
For those who do not know Sita
SITA (Société Internationale de Télécommunications Aéronautiques) was founded in February 1949 by eleven airlines with the aim of making the cost of shared infrastructure profitable by combining their communication networks.
Today, the organization has more than 400 members (airlines, airports…). Sita is present in 95% of international destinations and includes 13,500 sites connected to the SITA network. This non-profit company monitors the processing of checked baggage worldwide.
Sita still reports millions of lost luggage
The organization said that the total number of lost or delayed baggage fell from 46.9 million in 2007 to 24.8 million in 2018.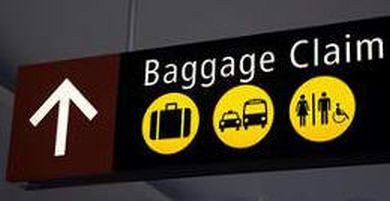 This is a performance since during the same period, the total number of air passengers has almost doubled.
Europe would have by far the worst performance in checked baggage handling, according to Sita. The continent has 7.29 bags per 1,000 incorrectly handled per year, compared to 2.85 in North America and only 1.77 in Asia.
The label with the barcode has already improved
The use of a barcode for checked baggage was both a major step forward and a major obstacle to baggage handling. The initial format « ITF » (Interleaved Two of Five) does not have error correction, making scanning less accurate than modern barcodes, such as code 128. The barcode format made it possible to automatically scan the luggage throughout its journey from the airport to the hold.
IATA imposes a new resolution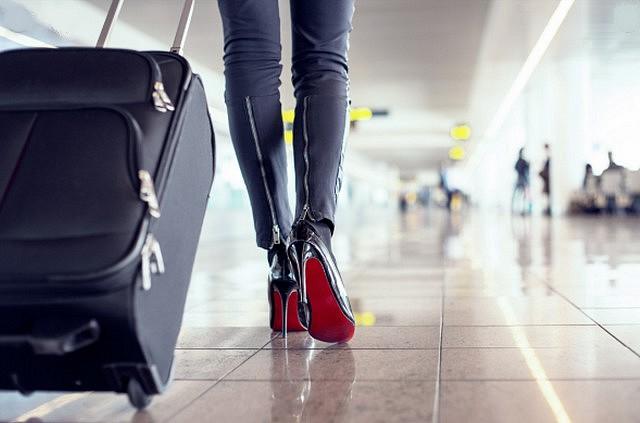 In the coming years, the estimated growth in air traffic should lead to a doubling of the number of bags transported annually, which currently stands at 4.6 billion.
In the context of its Resolution 753, IATA stipulates in particular that a piece of luggage must be traced throughout its journey (at check-in, on boarding, during transfers and on arrival). It also recommends the global deployment of baggage tracking using radio frequency identification (RFID) chips.
British Airways collaborates with ViewTag
ViewTag, based in Philadelphia, offers a permanent electronic baggage tag that can be securely attached to baggage to facilitate reading itinerary information and checking in on a flight. RFID and Bluetooth Low Energy (BLE) technologies are integrated into these reusable labels.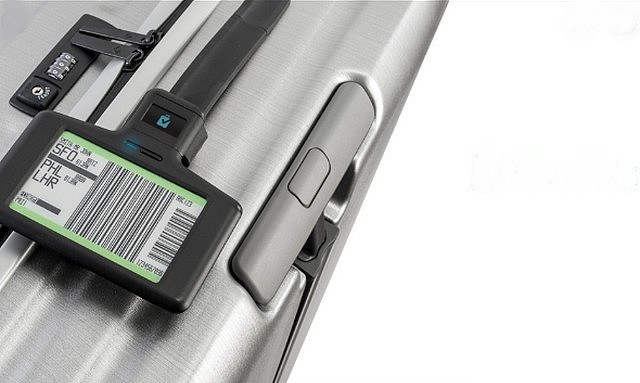 Using the British Airways mobile application, passengers can check in to receive their boarding pass and synchronize this information with their electronic luggage tag via a BLE connection, using their smartphone.
Passengers can know where their luggage is at any time. Currently, the label can only be used by passengers on direct flights. See: https://youtu.be/TCe006CdI_U
Air France works with ADP
From 2020, Air France will ensure baggage tracking at Paris-Charles de Gaulle airport using labels equipped with RFID chips in cooperation with Paris Airport.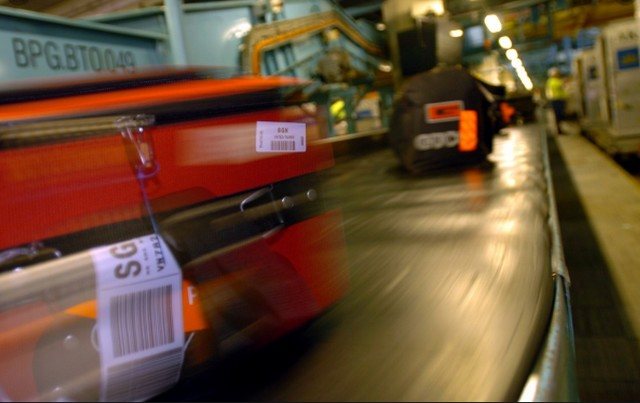 For Air France in 2020, this means about 8 million pieces of luggage per year that will be labelled. This technology will gradually be deployed on Air France's other airports and also on all Paris-Charles de Gaulle terminals.
The Chinese adopt the system to reduce costs
China Eastern Airlines and China Southern Airlines plan to introduce electronic tags (with RFID technology) for each piece of checked baggage as of September. This will allow passengers to track the status of their luggage on their mobile phones.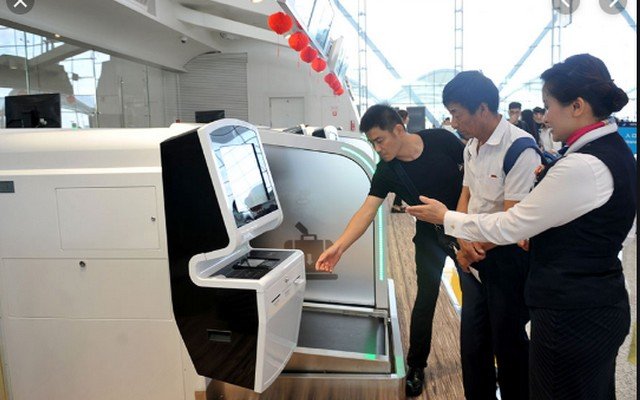 Each year, about 250 million paper baggage screening labels are produced in China, requiring a huge amount of special printers and single-use equipment, costing more than 13 million euros. Replacing all paper labels with electronic labels could
save about 150 tons of paper.
Companies will charge for e-tag
British Airways will charge about 80 euros for electronic labels. Quantas would charge his Q-tag about 20 euros.
Despite the fact that this new luggage label will offer airlines savings, they are finding a way to add a new recipe !
Serge Fabre
On the same subject