Tourism in Dubai: large ambitions by 2020
The first half of 2018 had not been very good for tourism in Dubai. The increase remained at the same level as in 2017. Fortunately, the Indians came in droves. Dubai is putting in place the means to win more tourists by 2020.
A rise of less than 1% in 2018
Dubai welcomed 15.92 million visitors in 2018, up 0.8% from the previous year, and India maintained its position as the main market with more than 2 million travellers, according to official figures. Saudi Arabia also maintained its second place in terms of number of visitors, with a 3% increase.
The United Kingdom also retained its third place as a source market, but the number of visitors fell by 5.5% to 1.2 million.
China climbed to fourth place, with tourist arrivals up 12% to 857,000, while Russia gained two places in sixth place with a 28% increase in the number of travellers to 678,000.
The number of German tourists increased by 12% to 567,000. These figures come from Dubai's Department of Tourism and Trade Marketing.
Dubai would like to attract 20 million visitors by 2020
Dubai and the United Arab Emirates as a whole have implemented measures to stimulate tourism in the country. The granting of simplified visas to Russian and Chinese customers should allow an increase in the number of visitors.
Dubai strengthens its attractions
Dubai has strengthened its list of events and developed new attractions to attract visitors. The emirate has presented itself as a family destination with theme parks, including IMG World of Adventures, inspired by Marvel, and  » Dubai Parks and Resorts « .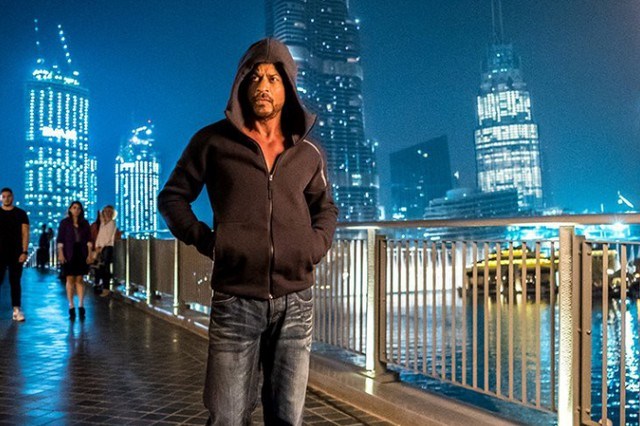 Dubai relies on a Bollywood star
With more than two million visitors, India is the most important market for Dubai, both for holidaymakers and business people. Dubai highlights the great Bollywood star, Shah Rukh Khan (photo opposite) to better highlight the destination.
Tourists from India are very attracted by the various attractions offered by the emirate.
Hoteliers are relatively satisfied
The number of hotel rooms and apartments increased by 8% to approximately 116,000 in 716 establishments, with an average occupancy rate of 76%. Luxury hotels accounted for a third of the total inventory. The average length of stay is 3.5 nights.
Serge Fabre
On the same subject