The Royal Palm invites itself to the Ritz
Opened 30 years ago, the Royal Palm Beachcomber has since then become one of the most luxurious hotels in Mauritius. Last week, its General Manager, Gregory Coquet, met a handful of aficionados at the Ritz Paris, another legendary establishment, for a sumptuous dinner, to take stock of the latest developments and the renewed philosophy of the Royal Palm.
« It must be said that its intimacy and confidentiality with its 69 suites facing the lagoon, in the heart of a tropical garden, seduces the most discerning amateurs. But all this of course with the facilities of the most prestigious hotels: a super central address, a starred restaurant, a spa with 3 heated swimming pools, an 18-hole golf course and a trendy bar« .
This inventory at Prévert is Rémi Sabarros, the French Director of Beachcomber hotels, accompanied by Véronique Ibrard, who draws it up for the greatest pleasure of guests already won, such as Pascaline Chabert, Succès Voyages with Olivier Glasberg, a leading specialist in luxury.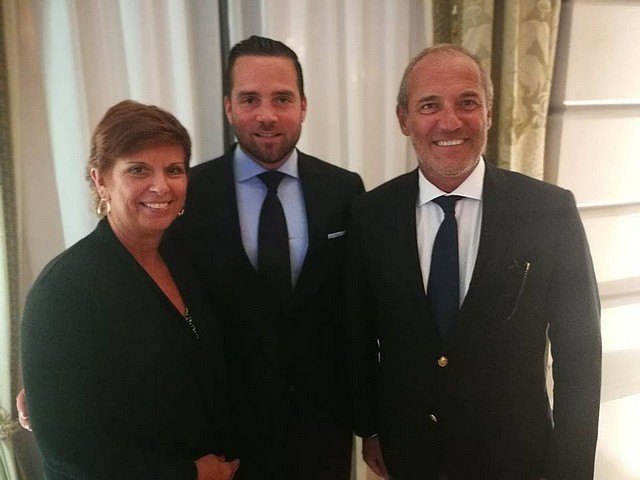 « What a beautiful meeting this evening between Mauritius and Paris » she said, acknowledging the achievements of both the teams at the renewed Ritz and the Royal Palm presented by Grégory Coquet.
The Mauritian establishment has thus gone from 84 to 69 keys with suites, dressed in jade and turquoise in particular, signed Pierre Frey, Nobilis or Fadini Borghi, all in xxl.
And which can always rely, in addition to the accommodation and exceptional gastronomy, on its beach, one of the smallest on the island but surely one of the most refined with a line service (62 umbrellas) of beach-goers dressed in white shirts and bermuda shorts with impeccable creases, all dedicated to the guest visitor.
A treat like this sumptuous dinner at the Ritz, immersed for one evening in the intimate and confidential Mauritian Creole atmosphere.
On the same subject