The real reasons for the decision for the Olympic Games in Japan 
From the very first days of its bid for the 2020 Summer Olympics, Japan has made the Olympic Games « a dream that can give back strength ». It must be said that the country experienced a tsunami nine years ago, which caused a very serious nuclear accident (Fukushima) and more importantly more than 18,000 deaths! The organizers were wondering in particular because of the Covid-19. The decision has just arrived!
The Japanese Prime Minister and the IOC have decided…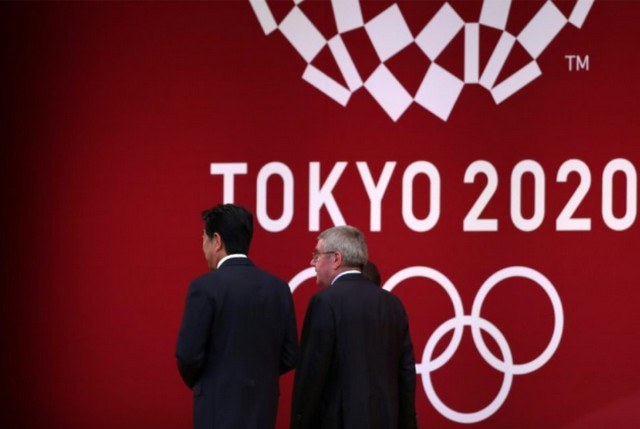 Japanese Prime Minister Shinzo Abe said he had reached an agreement with International Olympic Committee President Thomas Bach to postpone the Olympic Games by about a year. « The summer of 2021 would be the last date on which the Olympic Games could take place, » Abe said.
The country was committed to hosting the Olympics on the set date.
The International Olympic Committee (IOC) has said the 2020 Summer Games in Tokyo in July could be cancelled if the coronavirus outbreak shows no sign of slowing down.
The Games were to allow Japan to « show the world how far it has come in rebuilding the country, » according to Tokyo Governor Naoki Inose during the city's bid.
Several sporting events were to take place not far from Fukushima.
Several Olympic events were also to be held in parts of the north-eastern region of Japan affected by the disaster, including football in Miyagi and baseball and softball in Fukushima.
Tokyo 2020 (now Tokyo 2021) pledged to organize sporting events in these regions to demonstrate the unifying power of sport and as a symbol of Japan's recovery from a national tragedy. Japan is reported to have officially spent $12.6 billion on the Olympic Games!
The IOC had three months to decide!
Given the extremely heavy logistics, the organisers and the IOC had three months to make this decision. According to the IOC, it was impossible to delay the Olympics or even to change the organising country.
For 76 years, the Olympics have never been cancelled. The only times the organisers cancelled the Games were in 1916 because of the First World War and in 1940 and in 1944 because of the Second World War. The year 2020 will be remembered as the year in which even the Olympics were disrupted by Covid-19!
Serge Fabre
On the same subject