The Philippines crushed by the Usman storm
Sixty-eight people died in the storm that swept through central Philippines last week, according to a new report announced today Monday by the authorities, and which could get even worse.
A total of 57 people were killed in the mountainous region of Bicol, south-east of Manila, and 11 others on the island of Samar. Most of the deaths occurred by drowning or landslides. The previous death toll was 22.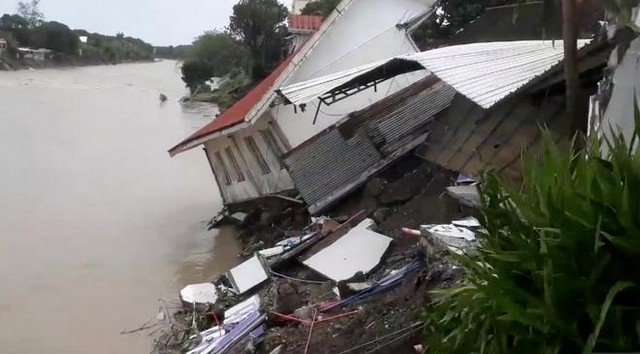 « I am afraid that (the toll) will increase even more because there are still many areas that we have not reached, » said Claudio Yucot, Director of Civil Protection in the Bicol region.
This storm called « Usman » hit the Philippines on Saturday. It was not accompanied by strong winds as is the case during typhoons.
But it has generated intense rainfall that has caused flooding and weakened soils, resulting in many landslides.
Many inhabitants had not taken the precautions customary in the archipelago used to extreme weather events, precisely because the storm was not classified as a typhoon.
« People were too confident because they were in the middle of the Christmas holidays and no typhoon alert had been issued, » Yucot said.
At least 17 people are currently missing. And more than 40,000 others have been displaced as a result of the Usman storm.
About 20 typhoons or storms hit the Philippines each year, killing hundreds of people.
Typhoon Haiyan, which occurred in November 2013, remains the deadliest in Philippine history, leaving more than 7,350 dead or missing.
On the same subject