The « Amul girl », India for 50 years
A drawing representing the « Amul girl », advertising heroine for half a century in India, on 31 May 2018 in BombayA drawing representing the « Amul girl », advertising heroine for half a century in India, on 31 May 2018 in Bombay afp.com/Punit PARANJPE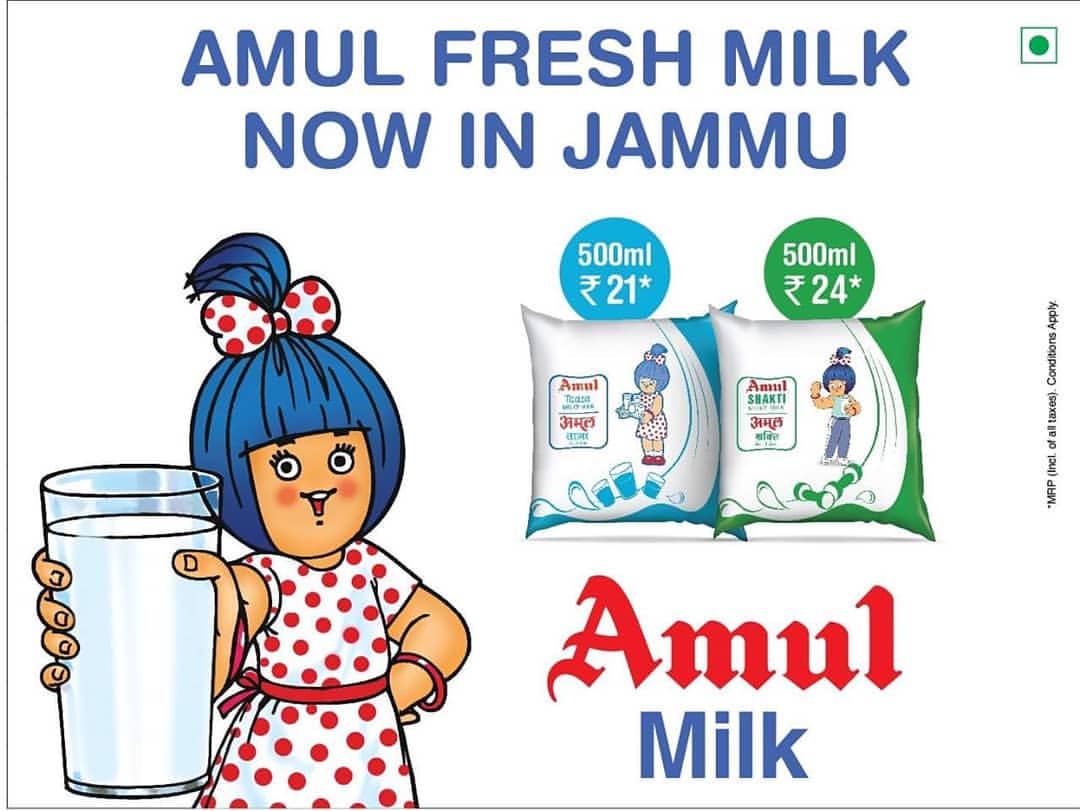 New Delhi – Bollywood, social movements, political controversies, cricket, corruption scandals, international events… For half a century, a timeless advertising character, a little girl with blue hair and a white dress with red dots, has been delighting India by mischievously chronicling the excitement of her country and the world.
On billboards in major cities or in newspaper pages, the falsely childish vignettes of a dairy brand are used to capture the news with skits and gourmet word games. Fifty years on, with more than 4,000 different claims to her credit, the cheerful and plump « Amul girl » is still as fresh as the butter she sells.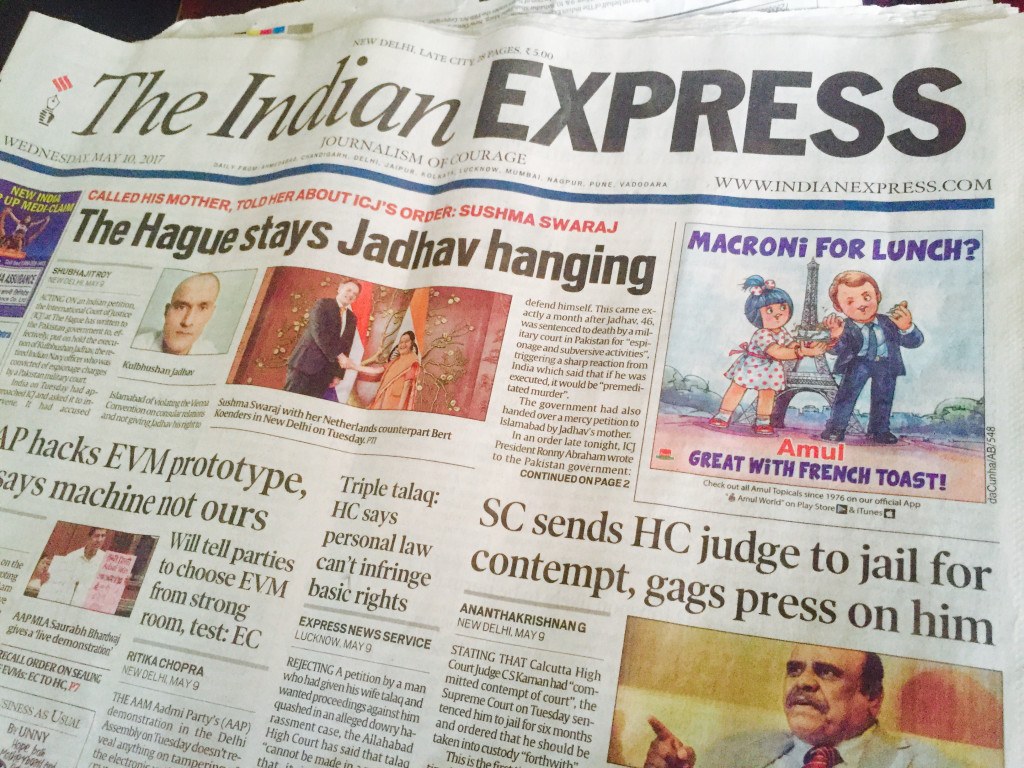 During Emmanuel Macron's media visit to India in March, the drawing of the day showed her taking a picture of herself smiling with the French president and his wife, with toasts from the Amul company in her hand, with the caption « France loafs it », a pun that is equivalent to « La France en
paince ».
« The Amul girl is a political and social commentary on Indian culture and modern history. That a promotional campaign is part of social consciousness is phenomenal, » enthuses Deepali Naair, an Indian marketing director. The only thorny subjects avoided: religion and castes.
The recipe for success is a light humour accompanied by a good-natured look at the present era, even in the most serious moments, which sometimes borders on satire but without being part of a Charlie Hebdo cartoonist vein.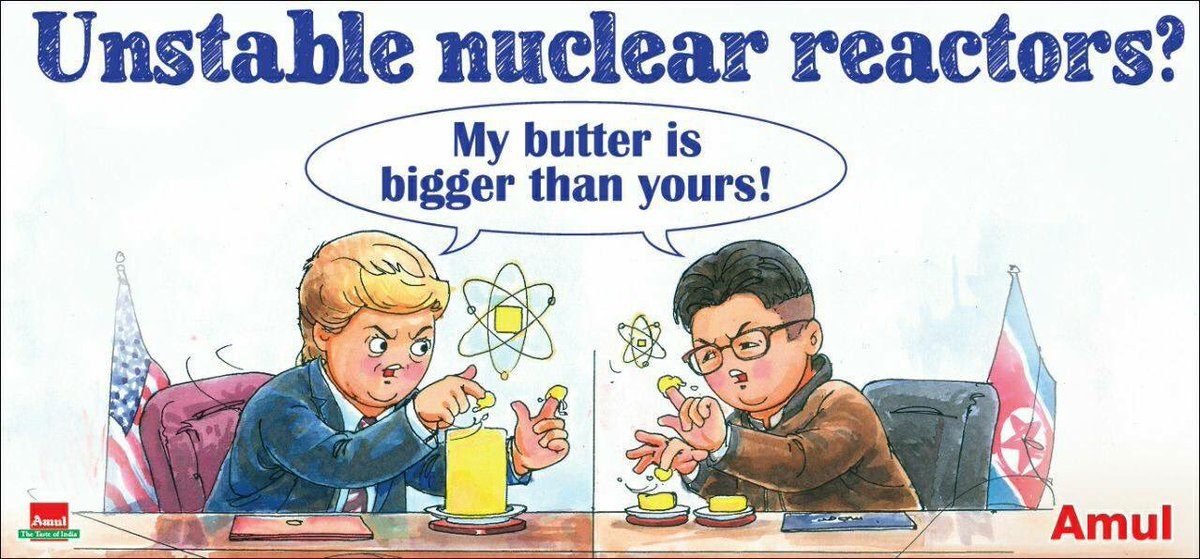 In January, at the height of tensions between Washington and Pyongyang, Amul represented Donald Trump and King Jong One at their offices, with nuclear buttons replaced by squares of butter, challenging each other with « My butter is bigger than yours ».
–
Behind the kid, three gentlemen –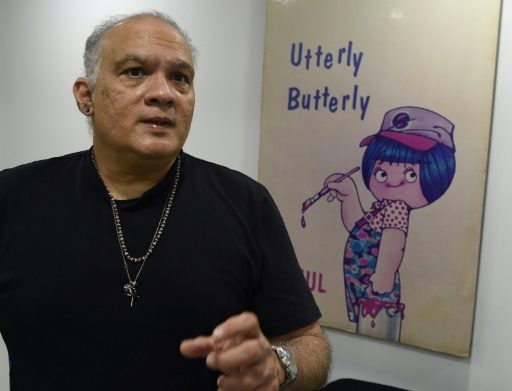 For brand advisor Ambi Parameswaran, the Amul girl symbolizes the legendary ability of Indians to put everything in perspective – even atomic bombs.
« She captures the Indian state of mind: you are tolerant, you don't let yourself be affected. Whatever happens, you keep living your life, » summarizes this author of a book on advertising and society in India.
Behind the girl who appeared in 1966 are actually three 50-year-old men from a Bombay advertising agency – an art director, a draftsman and a writer.
When AFP visits their workshop in the business district of the economic capital, they are working on a black and white tribute to a famous police officer who has just disappeared.
Rare fact in the world of advertising: Amul, the customer, gives them total carte blanche. The dairy group does not validate the visuals and only discovers them after they have been published, to shorten deadlines and better reflect the latest events.
At daCunha Communications, the Amul campaign is a family affair, its founder having passed it on to his son. In the kitchen for twenty-five years, its director Rahul daCunha has witnessed the revolution in the media, including the social networks that now amplify his character's audience.
They are far from the rudimentary means of his early days in the business: « An advertisement was sent to the billboard guy, who hired an artist to erect a scaffold, climb on it and paint the damn thing by hand, » he recalls.
In an increasingly polarized Indian society, the communicator conceives his joking and innocent little girl as a softener with spicy news. « Either you make people laugh to make them forget this shit or, if they have strong opinions, you express your point of view in a light way that disarms them.
– The tears of India –
Like it or not, Amul's delicacy survived the most turbulent periods of modern India, such as the suspension of democracy by Prime Minister Indira Gandhi between 1975 and 1977.
In an image published during these dark years, the child dressed as a nurse presents a clod of butter on a tray: « We have always practiced compulsory sterilization ». A reference to the praised hygiene of its products… and, obliquely, to the terrible forced sterilisations carried out by the government to curb population growth.
With the late 1980s and 1990s, India liberalized its economy and opened up to the world. As many societal upheavals that the Amul girl meticulously documents: the emergence of satellite television in the country, the arrival of multinationals, the takeoff of the air sector…
The kid's not always happy. Like Indian public opinion, it is fiercely nationalist and wears military fatigues at the slightest incident with Pakistan (« Paksatan »). In April, in denunciation of the rapes of women in the country, a refined drawing simply represented her in tears. « India made the Amul girl cry. Usually she's so happy, » said one Twitter user.
For Deepali Naair, the main specificity of this campaign, which does not show any signs of expiry, lies in the positions she authorizes herself to take.
« Most brands choose not to express themselves, yet the Amul girl has a real voice on political and social issues. It is always where it should be, on the ethical and moral side, » she says, imagining it ending well « in a museum of contemporary art ».
That these ads didn't count for anything.
On the same subject