TAP Air Portugal flies to San Francisco in June 2019
It is now possible to book tickets for TAP Air Portugal's new destination: San Francisco, USA. This new route reinforces and consolidates the airline's commitment to this market, extending its reach to California on the west coast of the United States. TAP Air Portugal flights to San Francisco will start on June 10 and will have five weekly flights: Mondays, Tuesdays, Thursdays, Saturdays and Sundays.
Flights will depart from Lisbon at 10:00 am and arrive in San Francisco at 2:40 pm (local time). In the opposite direction, the departure will be at 16:10 to arrive in Lisbon at 11:25 the next day.
San Francisco will be TAP Air Portugal's 8th destination in North America and the 3rd new destination in the United States in 2019. Chicago and Washington will be available for sale, with a respectful start on June 1 and 16.
« TAP Air Portugal is continuing its expansion plan in the United States. We know that there is still a long way to go, but we are even closer to making this market one of the most relevant for TAP Air Portugal, along with Brazil, » said Antonoaldo Neves, CEO of TAP Air Portugal.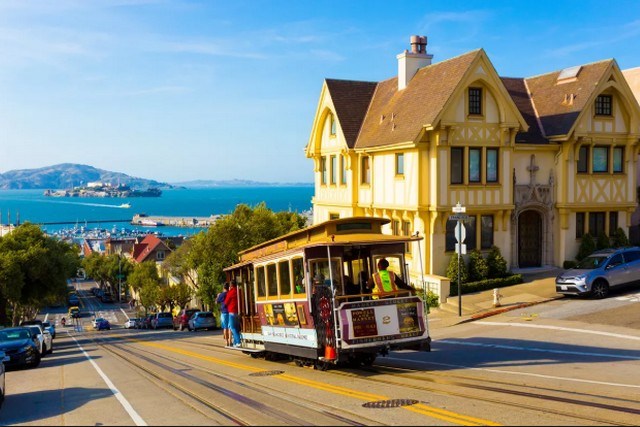 The San Francisco route will be operated with the new Airbus A330 that TAP Air Portugal is offering for the first time in the world. And it will have an innovative service. The A330neo aircraft is equipped with a state-of-the-art personalized entertainment system and connectivity that allows web messaging for all passengers.
TAP Air Portugal will be the first European airline to offer all its customers free webmail on long-haul flights.
In the North American market, the airline, which had three destinations in 2015, now has nine routes, increasing its weekly frequencies from 16 to 56. TAP Air Portugal has also increased the number of weekly flights from Porto to Newark (from 2 to 6 flights per week).
In the North Atlantic, the company serves: San Francisco, Washington, Chicago, Chicago, New York – JFK, New York – Newark, Boston and Miami, from Lisbon and New York – Newark from Porto and Toronto, Canada.
On the same subject