Swiss suspect arrested for double homicide of Danish tourists in Morocco
A Swiss man living in Morocco was arrested yesterday Saturday in Marrakech (center) for his alleged link with some suspects in the recent murder of two young Scandinavian hikers in southern Morocco, the Central Bureau of Judicial Investigations (BCIJ) announced.
The man, « imbued with extremist ideology » and also carrying Spanish nationality, is « suspected of having taught some of the people involved in this case the communication tools stemming from new technologies and of having trained them to shoot, » the BCIJ added in a statement.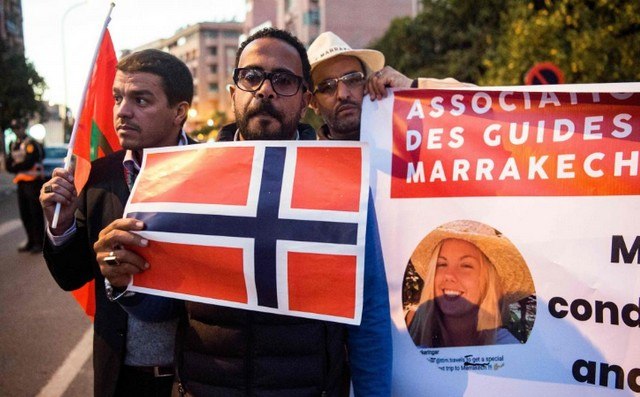 The investigation reveals its « adherence to operations to recruit and recruit Moroccan and sub-Saharan citizens to carry out terrorist plans in Morocco, » said the unit in charge of combating terrorism in the kingdom.
Louisa Vesterager Jespersen, a 24-year-old Danish student, and her friend Maren Ueland, a 28-year-old Norwegian, were killed on the night of 16-17 December in southern Morocco, where they were on holiday.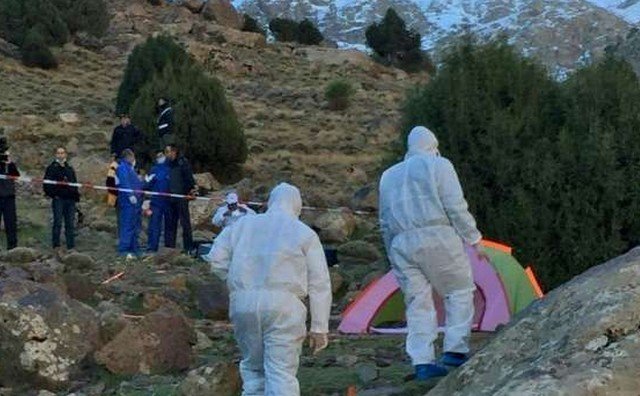 Their bodies were discovered on an isolated site in the High Atlas, in an area popular with hikers. Both victims were beheaded.
The Moroccan authorities have already arrested 18 people for their alleged links with this double homicide described as « terrorist » by Rabat.
The four main alleged perpetrators, arrested in Marrakech the days following the double murder, belonged to a cell inspired by the ideology of the Islamic State (EI) group but « without contact » with its officials in Syria or Iraq, Moroccan counter-terrorism chief Abdelhak Khiam said last Monday.
The case caused great emotion in Norway, Denmark and Morocco, where a video broadcast on social networks showing the execution of one of the two victims caused the country to be upset. The video is considered authentic by the Moroccan authorities, according to a source close to the investigation.
On the same subject