Singapore drops more than a billion euros to impress tourists
All those who pass through or stay in Singapore are amazed by the quality of services provided by Changi Airport. Far from resting on its laurels, the airport adds a real gem for its passengers but also its inhabitants.
Changi : a highly award-winning airport
Singapore airport is one of the best in the world. In the various rankings, he has remained in the top two for several years. He is said to have received nearly 600 awards. This time, the airport adds a new centerpiece called Jewel.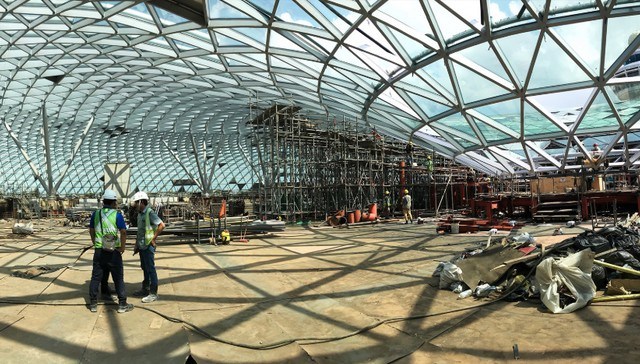 Jewel will open on April 17 next
Jewel will become Changi Airport's new landmark. It is located opposite Terminal 1 and is easily accessible to passengers arriving at or departing from the airport but also to the population.
Jewel: a multidimensional tourist destination
Jewel will house facilities for aviation professionals, travel, leisure, shopping and lifestyle. It is not a new terminal but a huge shopping centre (137,000 m²).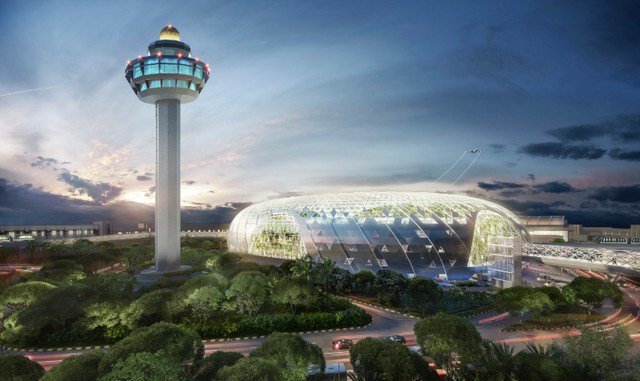 The building has ten floors, all under a superb glass and steel façade. Jewel will be directly connected to the terminals at Changi Airport.
Changi, a real tourist destination
The terminals and in particular Terminal 3 remain a place to visit, especially for many families in Singapore. This time, the airport has designed a real attraction for everyone;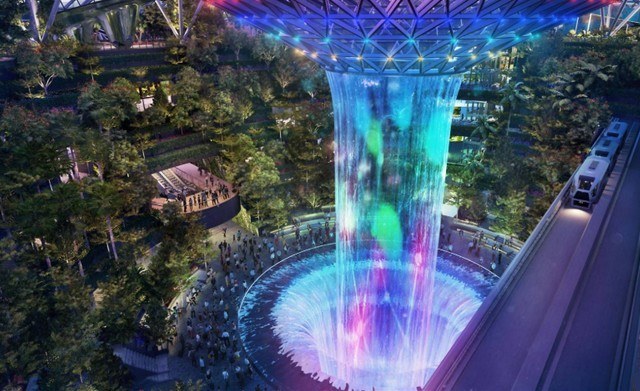 The centerpiece of Jewel is the highest indoor waterfall in the world (40m), which will also offer a sound and light show at night. It is surrounded by a green « Forest Valley », one of Singapore's largest air-conditioned indoor gardens, with sunlight filtering through the glass roof.
The valley will be home to thousands of trees, shrubs and plants.
Hiking trails will encourage visitors to visit the 14,000 square metre  » Canopy  » park on the top floor, which includes theme gardens with life-size animal topiaries and seasonal flowers.
A site for children ?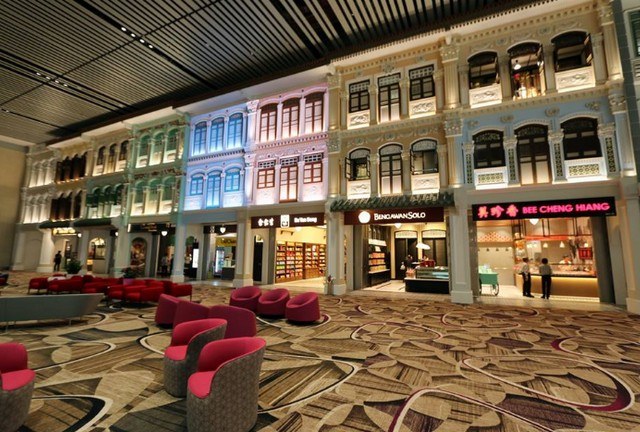 Kids will find slides, bounce nets and mazes as playgrounds.  » Discovery Slide « , in addition to being an artistic sculpture with a 6.5-metre observation platform to see the « Forest Valley  » and the famous waterfall.  » Foggy Bowls will let children move from cloud to cloud, Hidden Maze , » the largest maze of its kind in Singapore with its own watchtower from which one can have a bird's eye view of the attraction. The tower may be more suitable for adults.
Jewel: a commercial complex as well
This new centre already had more than 280 stores and restaurants, 60% of which are new to Changi. Jewel also welcomed brands such as Shake Shack, Pokemon, Laderach and Burger & Lobster. Meanwhile, local brands such as Tiger Beer and Supermama will introduce new « concept stores ».
A Yotel in Jewel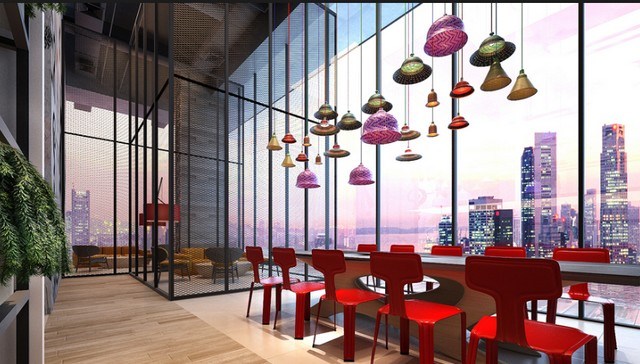 The micro-hotel chain, Yotel, currently operates five international airport hotels in London Gatwick, London Heathrow, Amsterdam-Schiphol, Istanbul Atatürk and Charles de Gaulle, as well as five downtown hotels located in places like New York and Boston.
The brand offers travellers rooms for quick stops and overnight stays. Yotelair Singapore Changi will offer 130 rooms bookable by the hour, for a minimum of four hours. The cabins can accommodate up to four people.
Other facilities in the area include a 24/7 gym and a club lounge called Komyuniti overlooking the Rain Vortex.
Now accepting reservations for stays from April 12, the hotel offers an opening promotion from 80 USD for four hours.
This new set has been designed,
On the same subject