Qatar Airways and Boeing finalize order for 5 Boeing 777 Freighters
The signing ceremony was held at the White House in the presence of His Highness Sheikh Tamim Bin Hamad Al-Thani, Emir of the State of Qatar, and Mr. Donald Trump, President of the United States. The amount of the order is estimated at $1.8 billion catalogue price
Qatar Airways and Boeing signed a major order for 5 Boeing 777 Freighters at a ceremony at the White House on Tuesday, July 9. Worth a total of $1.8 billion in catalogue prices, this order was announced at a press conference and the signing of a Memorandum of Understanding at the 53rd Paris Air Show from 17 to 23 June 2019.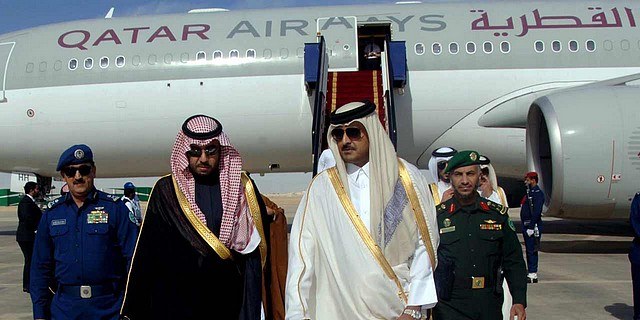 His Highness, Sheikh Tamim Bin Hamad Al-Thani, Emir of the State of Qatar and Mr. Donald Trump, President of the United States, were present at the signing ceremony between His Excellency Mr. Akbar Al Baker, Managing Director of Qatar Airways Group, and Mr. Kevin McAllister, President and Chief Executive Officer of Boeing Commercial Airplanes
The Boeing 777 Freighter has the longest range of any twin-engine Freighter and is based on the B777-200 Long Range, which operates the company's long-haul routes. With a load capacity of 102 metric tons, the B777F can fly 9,070 km.
The capacity of the aircraft allows cargo operators to make considerable savings: they can reduce the number of stopovers and therefore landing costs, minimize traffic in hubs, reduce handling costs and delivery times. These aircraft, which are very economical in terms of budget, will complement the airline's fleet and operate long-haul flights to the Americas, Europe, the Far East, Asia and a few destinations in Africa.
On the same subject