Moxy establishes itself in Greece with the opening of the Moxy Patra Marina
Moxy Hotels, Marriott International's experiential hotel brand, is expanding into Greece with the opening of the Moxy Patra Marina. The third largest city in the country, Patras borders the crystal clear waters of the Gulf of Patras.
The old town, located on the mountain, contrasts with the lower town where the port and shops are located. At sunset, the city transforms into a cosmopolitan, elegant and dynamic centre with many trendy cafés and bars. Its squares and busy pedestrian streets attract travellers from all over the world.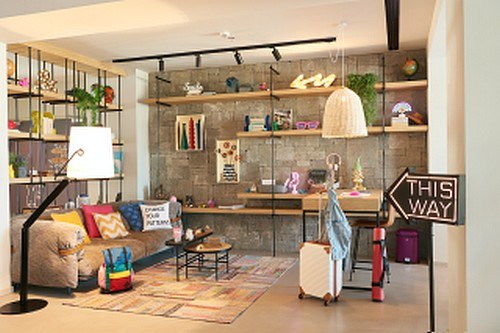 The city is home to many tourists and residents, and hosts the largest carnival in Greece. By integrating this festive dimension, the Moxy Patra Marina offers its customers a stylish interior and an atmosphere conducive to gathering and sharing.
With its « boutique » spirit, the hotel offers a fun experience that Moxy guests have come to know and love.
We find all the elements that made Moxy's success, breaking the codes of traditional hotels by offering unexpected services such as the evening story or unique moments of sharing to the sound of vinyl music and duffle fights.
With its rooftop bar and restaurant overlooking the port, its outdoor swimming pool, its vast cocktail menu and its high-speed Wi-Fi, the 116-room hotel invites guests and local customers alike to meet in a relaxed and lively atmosphere.
On the same subject