Moxy East Village : the new hype address in New York
Moxy Hotels, the Marriott International brand, is opening a new 286-room address in New York, developed by Lightstone. In a nod to the East Village district, where American counter-culture was born, the hotel is designed as a vertical chronology, drawing inspiration from different periods in the history of the district, from the first settlers in the punk era to the present day.
Located on East 11th Street between 3rd and 4th Avenue, opposite Webster Hall, Moxy East Village promises to seduce travellers from all over the world, including New Yorkers, thanks in particular to its public spaces designed to meet the highest expectations in terms of restaurant concepts and living spaces.
Moxy East Village marks the third collaboration between two of the most admired companies in the sector: Rockwell Group and architects Stonehill Taylor, already designers of Moxy Times Square and Moxy Chelsea.
Design: a vertical chronology
The hotel's interior design is inspired by a timeline whose 13 levels pay tribute to East Village's history.
The three check-in counters, made from found objects and located in the lobby, are the work of local artist Michael Sanzone.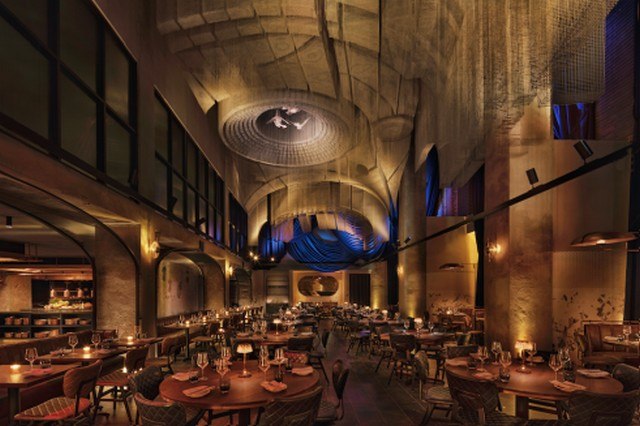 Behind these counters, tapestries recall the old posters that can be seen on the city's buildings.
As with all Moxy models, the 286 rooms are intelligently designed to maximize space and allow guests to tailor the room to their needs.
With their large industrial-style windows, the rooms in all categories (Queen, Double and Quadruple) are bathed in light.
Some of them, facing south, offer a breathtaking view of the Freedom Tower and other skyscrapers in the city centre.
Each piece contains a work by New York artist Xan Padrón representing a timelapse from the East Village district.
On the same subject