Mövenpick Nabatean Castle Hotel reopens in Petra
The must-see Mövenpick Nabatean Castle Hotel has officially reopened in Petra after the completion of a major renovation project.
Among the major improvements are 90 contemporary rooms decorated in natural tones and equipped with modern showers and tiled floors that create a relaxed atmosphere in this fortress-style hotel, located on the hills of the Rift Valley, near Jordan's most visited site – the ancient city of Petra, also known as the « pink city ».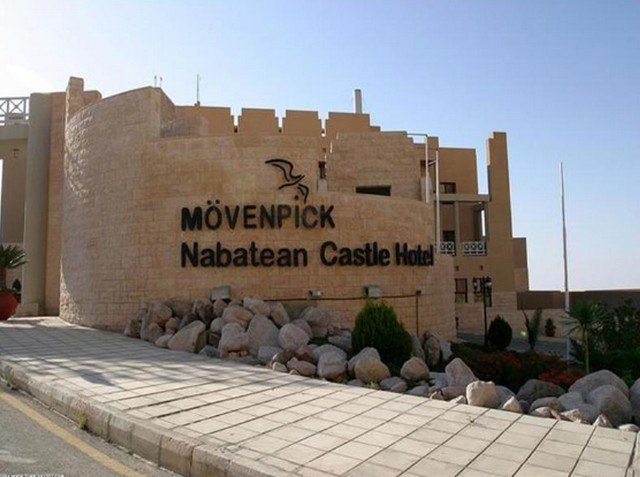 As part of the renovations, a new Bedouin tent has been built where traditional Jordanian cuisine and Arabic coffee are served – an authentic experience that reflects the Mövenpick brand philosophy – while the redesigned Nadeem Bar & Terrace offers an impressive view of Mount Aroun, the highest peak in the region, particularly spectacular at sunset.
The interior décor has also been enriched, with locally inspired art affirming Petra's position as the best place to enjoy a sunset or a last drink.
The establishment also offers new tailor-made experiences such as the braséro with a view of the mountain, bringing the magic of the place to life – perfect for special occasions or family moments.
The Mövenpick Nabatean Castle Hotel is located just 10 minutes from the entrance to Petra, a UNESCO World Heritage Site for 2000 years and one of the 7 New Wonders of the World.
Perched at an altitude of 1400 metres and offering a breathtaking view of the valley, it is an ideal – and inspiring – starting point for travellers to discover the region's archaeological sites.
Guests can dine in Al Madafa, a restaurant that serves Jordanian specialities and international dishes, using many local ingredients and organic products.
For relaxation and leisure, the hotel has a covered swimming pool decorated with Roman columns, while a reception room with an outdoor terrace hosts meetings, weddings and incentives.
On the same subject