MatterHorn: the gigantic operation for Thomas Cook's lost customers
After the fall of tour operator Thomas Cook, the British government launched the largest peacetime repatriation operation. Code name: Operation Matterhorn. And pre-Brexit irony: it is a European directive that should allow English holidaymakers to recover their money…
Hundreds of planes will be chartered by the British authorities to recover some 600,000 tourists scattered around the world. Private airlines will be involved.
For tour packages, packages (i. e. air ticket and accommodation), it is a European directive will help travellers.
For France, it is the APST that will set all this to music. For the time being, the ball is in the insurers' court, pending the official bankruptcy of the tour operator.
The world of travel under shock
In 2018, there was a growth of more than 6% in travellers worldwide, especially to Southern Europe, Thomas Cook's flagship destination.
In 2019, the rise in the price of kerosene, the uncertainties linked to terrorism and the perception of a brexit have considerably slowed down the growth of European tourism.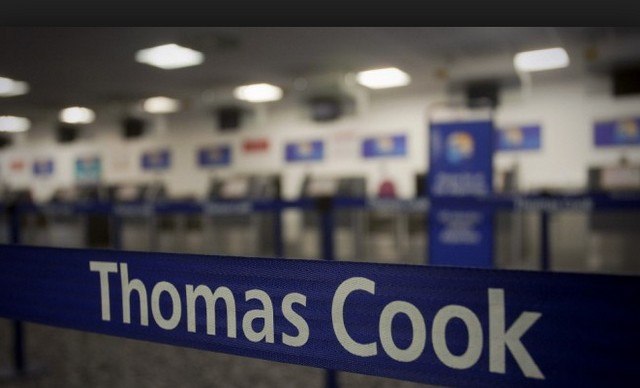 For Thomas Cook Voyages' competitors, however it seems that the lights are on green: TUI for example has put everything on cruises and is doing very well (except France !). In France, Club Med and Voyageurs du Monde have refocused on the high-end segment and do not seem to be experiencing any major difficulties.
Thomas Cook pays for years of strategic mistakes: a very costly merger in 2007 (with MyTravel to become one of the largest European tour operators, operating in Germany, Scandinavian countries, Russia and elsewhere) which increased its debt to 1.9 billion euros, a colossal debt… but it is above all its integrated model strategy that is at stake, with the management of two airlines, a fleet of 100 aircraft, 200 hotels around the world, and the concept of key travel in May, a model considered by observers to be « completely outdated » at the time of Internet travel, Airbnb or low-cost airlines.
« This competition, it weakens the strong and can kill the weak. Thomas Cook, despite his 170 years of age, was finally a colossus with clay feet« .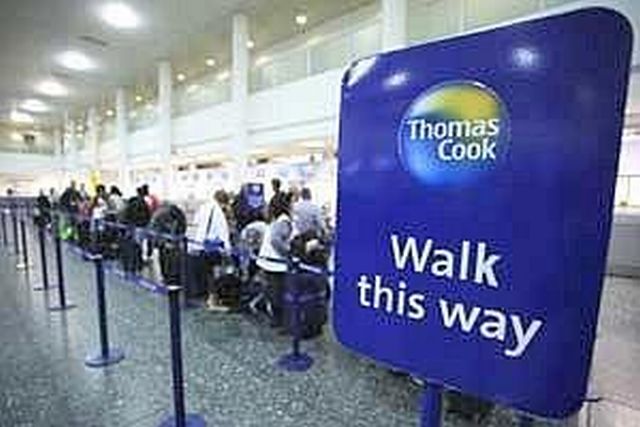 The British government will have made no effort
Thomas Cook did not represent a strong strategic interest for Her Majesty's government.
« That's a lot of money for taxpayers and a moral hazard, » Premier Boris Johnson told reporters accompanying him on the plane to New York City.
in one way or another, the state must stop intervening to save bankrupt tour operators. We end up wondering if the managers of these companies receive the right incentives to solve these kinds of problems. »
Ironically, it is a European directive, ATO, that will protect British holidaymakers. This is evident in the social networks, which are divided between sadness and anger.
In France 9,842 customers concerned
In the case of a declaration of cessation of payments by Thomas Cook France, in its action, the APST (Association Professionnelle de Solidarité du Tourisme) must secure the return of holidaymakers who are currently abroad. For the French market, 9,842 people are currently on holiday abroad. The return of direct customers of Thomas Cook France agencies will be secured by the APST.
For the record, the APST currently has global reserves of around 40 M€ and initially estimates the possible cost of returning these direct customers at around 5 M€.
The return of customers who have booked in another travel agency will be handled by the latter.
Global return programmes will be carried out in close collaboration between professional bodies, travel operators and public authorities.
To this end, we are working to find solutions on a case-by-case basis so that customers can return normally.
Thomas Cook France/Jet tours informs holidaymakers
Account you
On the same subject