Lustica Bay and Porto Montenegro Hotels: from the former Yugoslav army to contemporary luxury
At the instigation of an Egyptian-Swiss conglomerate, the Montenegrin authorities allowed developers to use seaside land reserves that were once military land used by the former Yugoslav army. Today, luxury hotel complexes in the Tivat region.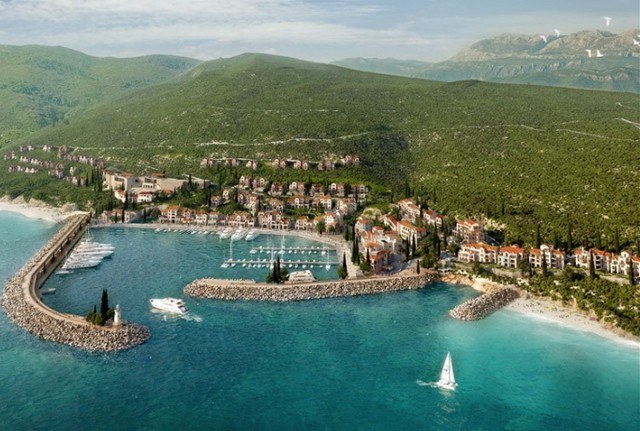 A 7 million km2 land reserve along Lustica Bay. A magnificent and uninhabited place, which at the end of its development, will be a huge hotel complex that will include 6 first-class or luxury hotels, hotel residences for rent or sale will be built over the years. Deserted two years ago, the first phase of the work is already operational.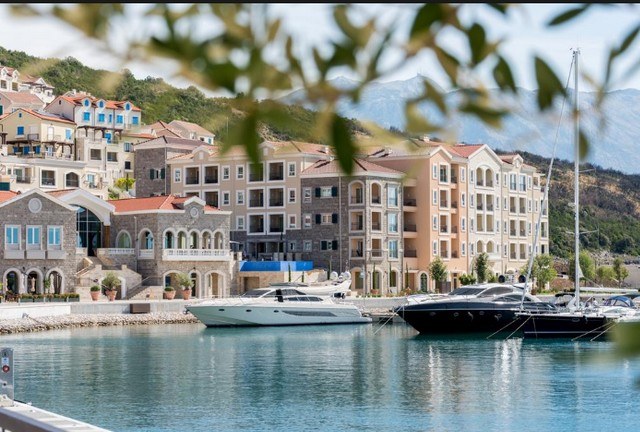 The Chedi 5-star hotel is built opposite the marina. It has 111 huge sophisticated rooms, perfectly equipped and tastefully decorated. An excellent address for lovers of seaside resorts.
Tivat airport is not far away. This makes this magnificent address a practical holiday destination.
A quality restaurant, « the spot », which favours seafood products and offers attentive and quality service.
A beautiful swimming pool and several pebble beaches are available. The sea is beautiful and the seabed translucent.
The other construction sections extend along the bay. An update is given on the integration of buildings into the landscape with a reflection on the ecology and sustainable development of the project.
The financial resources seem substantial and, according to established practice, the Montenegrin government has taken a 10 % share in the economy of hotel projects.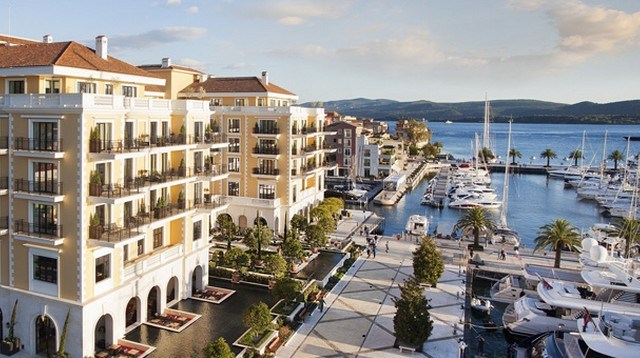 A few kilometres further on is Porto Montenegro. A hotel complex located in a more urban environment. More lively too, but just as luxurious as Lustica Bay. He too, also facing a marina frequented by sumptuous boats flying the flag of countries all over the world. The jetset knows Porto Montenegro.
The flagship of this complex is the Regent Hotel. An excellent 5-star establishment with 149 rooms spread over two units composed of large rooms, suites and penthouses that meet the most demanding Western standards.
A luxurious seaside retreat inspired by the cabins of luxury boats.
Beautiful swimming pool, many shops. Impeccable and attentive service. Certainly one of the best hotels in the country.
These quality projects demonstrate Montenegro's willingness to reject mass tourism in favour of projects that raise the country's profile. Luxury, of course, but offered at affordable prices for a large number of visitors. The search for the quality/price ratio so dear to French tourists.
François Teyssier
On the same subject