The best golf in Thailand is in Phuket
The Laguna Golf Phuket is often cited by golf enthusiasts as one of the most enjoyable courses in Thailand. Even if a golf course is not a great example when it comes to the environment, Laguna Golf attaches great importance to the natural environment and this can be seen.
A completely new route in 2015
Redesigned by architect Paul Jansen, the new course was launched in January 2015. It offers a perfect golf experience. Greens meet USGA specifications. There are exceptional quality playing surfaces all year round, with well-designed bypass and clearance areas that offer a multitude of shooting possibilities.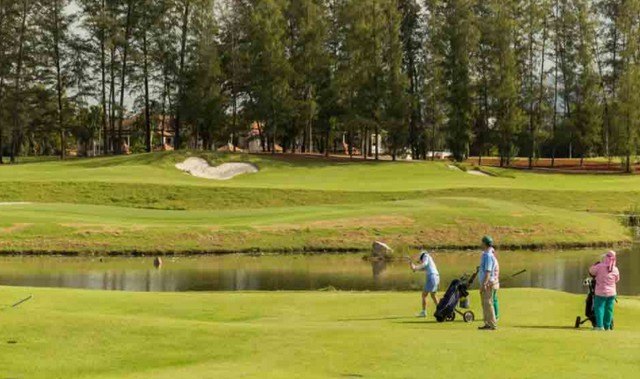 A real golfer's paradise
Laguna Golf Phuket is an 18-hole, par 71 golf course with an area of 6,756 metres. The course offers a multitude of picturesque lagoons, coconut groves and hilly fairways.
The new landscape offers golfers two distinct scenic experiences with lush tropical foliage on the new front, while the rear holes include coconut palms and sand bunkers. Laguna Golf Phuket is a real paradise for
golfers. A video : https://youtu.be/KHvOIESmnDM
The Singha Phuket Open 2018 will be held again at Laguna Golf
In May 2017, we saw this spectacular seven-day golf tournament with the best professional male and female players from all over Thailand. Nine Thai won last year on the ADT event of 20 events including Pannakorn Uthaipas (23) who received the Order of Merit Award.
The tournament was a great success in Asia and the players found the course great.
A second edition is planned from 10 to 13 May 2018.
The first fully integrated complex in Asia
This large complex includes golf but also several hotels including Banyan Tree Phuket, Cassia Hotel, Dusit Thani Laguna. So there is a choice.
We stopped at Outrigger Laguna Phuket Beach Resort which offers 255 rooms. It is part of the complex and is located on the beach in Bangtao Bay.
The rooms of 43 m² are quite spacious with very different views depending on which one you have chosen. The king bed is super comfortable ! Several restaurants are available including the Locavor with its seafood buffet. If you have time and luck, you can take a Thai cooking class with the chef. The hotel has shuttles to get you to the golf course. You can also book a transfer
for the airport.
On the same subject