China flies even higher
Profits for Air China and its rival Shanghai China Eastern Airlines showed solid growth in 2017, with China's growing middle class travel appetite offsetting rising kerosene costs.
Air China's profit increased last year by 6.3% to 7.24 billion yuan (928 million euros) and China Eastern's by 4.1% to 6.34 billion yuan (813 million euros), according to press releases sent to the Hong Kong Stock Exchange, where both are listed.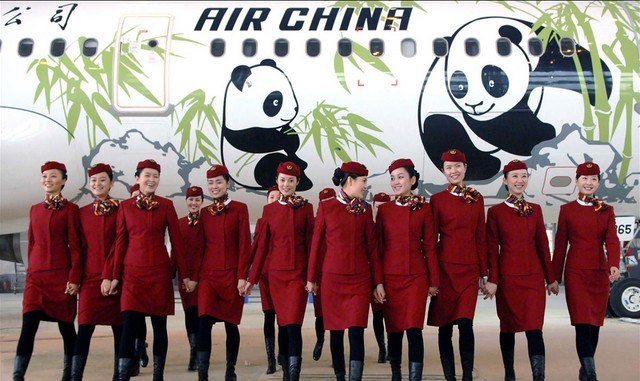 Air China's passenger turnover increased by 6.2% and China Eastern's by 9.6% for 2017 as a whole.
« Civil aviation in China is going through a period of great opportunities and rapid growth can be achieved  » China Eastern said Thursday in its release, citing »continued growth in disposable income  » in China.
The profits of Air China and China Eastern Airlines could have been even higher without an increase in kerosene costs of nearly 30% in 2017 for both companies, in the wake of the increase in oil prices.
China Southern Airlines, China's largest airline competitor, announced earlier in the week an 18% increase in its 2017 earnings, highlighting its increased focus on the most profitable domestic routes and an appreciation of the Chinese currency.
The 6% rise in the yuan against the dollar in 2017, the currency in which these Chinese companies borrow, has made debt repayment more affordable, as have other dollar-denominated costs.
China is today the second largest market in the world for air traffic. The middle class's appetite for travel should allow it to overtake the United States in the coming years.
The Hong Kong Stock Exchange was closed on Friday. In Shanghai, Air China shares gained 4.13% and China Eastern shares gained 0.98 %.
On the same subject