Japan keeps its target of 40 million tourists
Japan is prone to natural disasters, but the summer of 2018 will have been exceptionally brutal with a series of extreme events. The government is doing everything it can to restore what has been destroyed and wants to welcome more tourists. Despite these tragic events, Japan is getting back to work quickly and wants to welcome 40 million tourists by 2020.
A strong earthquake in Osaka last June
The 6.1 magnitude earthquake blocked Japan's second largest metropolitan area during the morning rush hour, causing panic and an upsurge in misinformation, including an escaped zebra and accusations of looting buildings and poisoning. It was the strongest earthquake in Osaka since the archives began in 1923. He will have killed five people and wounded 400.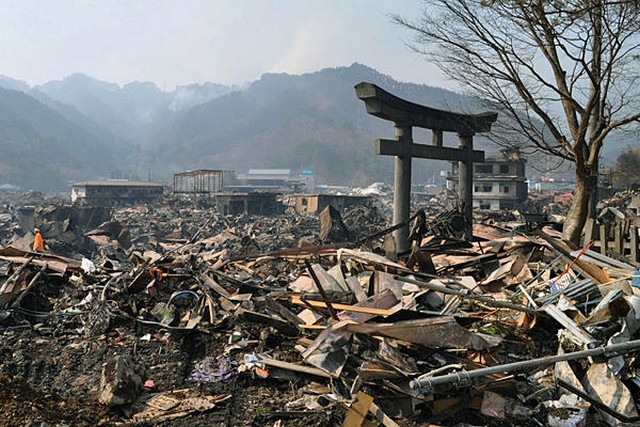 A deluge of rain from July 6 to 8
The prefectures of Hiroshima and Okayama were the hardest hit. Tens of thousands of people have been displaced by floods or landslides that have destroyed entire houses. Evacuation orders or issue notices were issued for 5.9 million people in 19 prefectures. The phenomenon is one of the most serious in Japan, with at least 225 deaths in 15 prefectures in the west and southwest of the country.
Typhoon Jebi caused a lot of damage in September
Typhoon Jebi is one of the strongest to have hit Japan in 25 years. It passed last September 5 and paralyzed major cities such as Osaka, Kyoto and Kobe. At least 11 people are reported dead and more than 600 injured.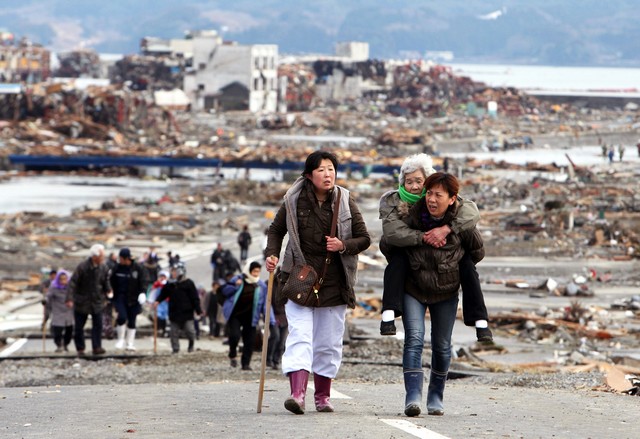 Osaka Airport flooded
Approximately 8,000 passengers were blocked at Osaka Kansai Airport. It is a large airport built on an artificial island. The rains drowned the tracks. Flights were cancelled and passengers in the terminals remained blocked. Indeed, the only bridge connecting the airport to the mainland was damaged after a cargo ship ran aground on the bridge structures during the storm. The airport has since partially reopened.
Another earthquake on September 6 on Hokkaido
The toll of the powerful earthquake that struck Hokkaido will have killed 16 people, according to Japanese Prime Minister Shinzo Abe.
More than half of the island's 5.3 million inhabitants have been deprived of electricity. The 6.7 magnitude earthquake, which struck on September 6 before dawn, caused landslides that buried houses and paralyzed Hokkaido. The island is a tourist destination known for its mountains, lakes and seafood.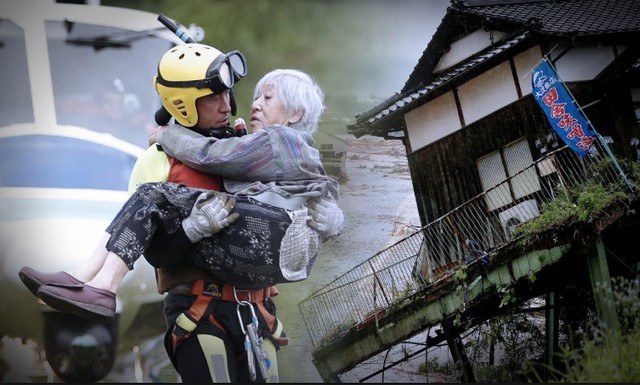 Hokkaido airport resumes its flights
At Hokkaido's main airport, New Chitose, JAL was about to resume flights on Friday, a spokesman said. ANA cancelled all morning flights but resumed operations in the afternoon, a spokesman said.
Japan's Prime Minister keeps hope in tourism
Prime Minister Shinzo Abe's administration aims to firmly establish Japan in the tourism sector. It set a target of 40 million foreign tourists by 2020, the date of the Tokyo Olympic and Paralympic Games.
Japan has already registered some 28.69 million visitors in 2017.
There's no reason not to visit Japan
Recent weather events have hit Japan hard. However, the legendary organization of this country, makes it possible to affirm that everything returns to normal quickly.
Laquotidienne.fr will be in Japan at the beginning of October and will give you the latest information from the field!
Serge Fabre
On the same subject