Japan hinders Airbnb's ambitions
In a legal grey zone in Japan, Airbnb-type rental platforms will benefit from a legal framework from mid-June, but various restrictions are likely to hamper the expected growth of the market.
Currently, people renting roofs to visiting visitors, a practice known as « minpaku », face sanctions. These accommodations have nevertheless multiplied, driven by the influx of foreign tourists and the lack of hotel infrastructure.
With about 60,000 homes, the American Airbnb dominates the market – even if it is still far from the 450,000 accommodations offered in France – and the Chinese Tujia claims more than 10,000 referenced places.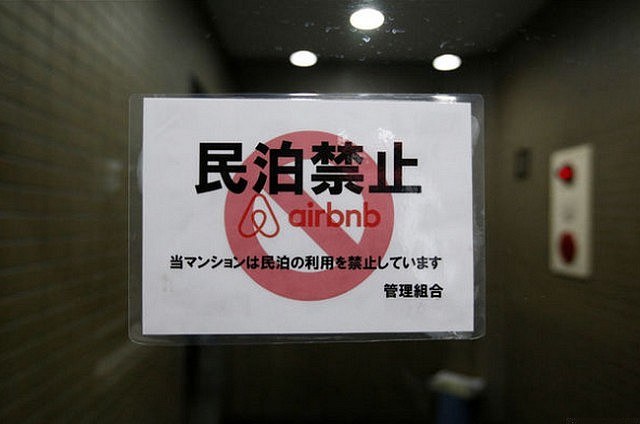 But if they want to continue to rent their property in seasonal form beyond June 15, guests will have to have registered their accommodation with the authorities, a tedious procedure.
The new law limits the cumulative rental period to 180 nights per year per accommodation. Most importantly, local authorities can enact in addition to decrees restricting the legal framework.
The city of Kyoto decided that it would only allow « minpaku » in residential areas between mid-January and mid-March, i.e. out of tourist season. In Tokyo, many districts, such as Shinjuku, have also taken measures (prohibited days or geographical areas).
Airbnb and its competitors face hostility from part of the population who fear for their safety and complain about the bad manners and untimely noise of temporary tenants.
A real obstacle course
Airbnb, which has informed the guests of their new obligations, does not deny these difficulties and claims to be'in the process of exchanging views on this subject with the Japanese Tourism Agency'. « We are waiting for instructions, » says Jake Wilczynski, Airbnb's spokesperson for the Asia-Pacific region.
As of the end of April, only a few hundred accommodations were registered under the new legal provisions, says Soichi Taguchi of the Tourism Agency.
Always a tough competition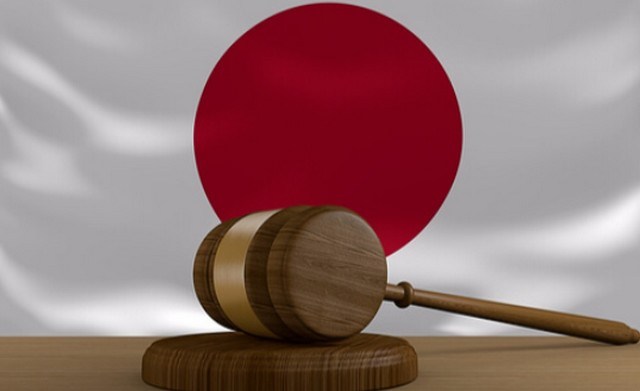 Despite everything, industry players welcome the law. « This is a clear sign that Japan is fully committed to the principle of short-term rental by private individuals, » says Wilczynski.
For the Yano Research Institute, there could initially be a « temporary drop in offers » but the arrival of new players « will ultimately increase the number of accommodations offered ».
For their part, hotel groups have recently increased their plans for new hotels, reducing the « risk of shortage » by 2020, according to a recent note from the Mizuho Research Institute.
In 2020, the year Tokyo will host the Olympic Games, Japan wants to attract 40 million foreign visitors, compared to nearly 29 million in 2017.
About 12% of them used the « minpaku » last year and »it was urgent to put in place rules, » explains Taguchi.
The law »will open the way to market standardization (…), all players will have to respect the same rules, » adds Yasuhiro Kamiyama, CEO of Hyakusenrenma, a Japanese company that manages 2,000 housing units and hopes to reach 30,000 in 2020 through the Rugby World Cup in 2019 and the Olympics the following year.
The competition looks tough, with other local players in ambush. The online retail giant Rakuten will launch a housing rental site as soon as the law comes into force and the telecommunications group KDDI also has a platform for booking accommodation.
Uber also wants to make his hole
The American giant Uber announced yesterday Tuesday the launch this summer of a pilot project on an island in West Japan, which will allow tourists and residents to book a taxi through its application.
The chauffeur-driven car company, which has so far failed to establish itself in the archipelago due to very strict legislation, has decided to change its strategy by allying itself with local taxi operators.
Its CEO Dara Khosrowshahi made the trip to Japan in February. The possibility of partnering with a taxi company in several major cities such as Tokyo, Osaka, Fukuoka and Okinawa was mentioned at the time.
Uber will start with a more modest project on the island of Awaji, in Japan's inland sea, one hour from Osaka and
On the same subject