ITB China doubles
ITB in Shanghai has become an essential event for tourism professionals. It is of interest both to companies that are promoting to welcome more customers from China but also to those who want to penetrate the market of this huge country.
More than 50% additional space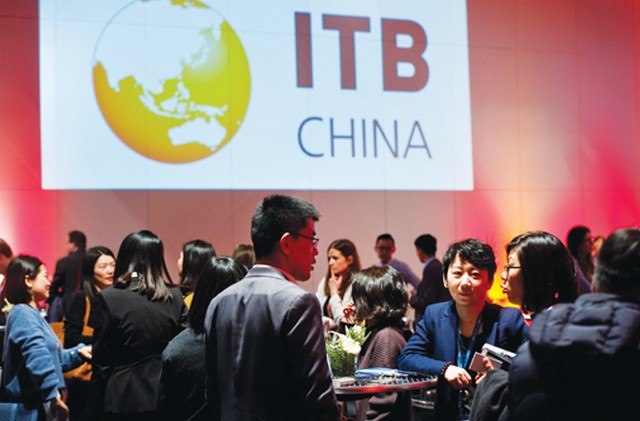 The show sold 18,000 square meters of stands and it is totally full. The number of participants should be around 15 000. More than 700 exhibitors from 80 countries.
The opening dinner took place on May 16 at the Shanghai World Expo Exhibition and Convention Center. The show ended on May 18th.
More European exhibitors
Of the 700 exhibitors, 27% are specialised in corporate and Mice. The leisure sector has a good share with 60% of exhibitors.
Exhibitors on technological tools represent 13%. The European exhibitors are the most numerous (37%), the Americans (15%) and those coming from the Middle East: 15%.
2018 is the European Year…but…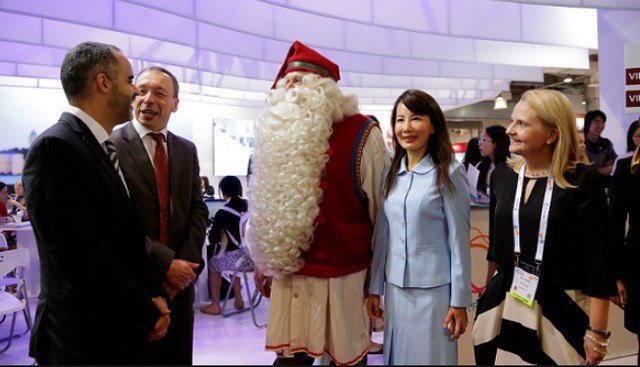 For this second year, ITB China is celebrating the European Year of Tourism in China (jointly announced by the Chinese government and the European Commission).
But « Wyndham Hotel Group » is the official partner hotel. And this year's partner destination is Finland. Look for the error!
120 conferences during the three days of the exhibition !
Conferences to share the latest knowledge and ideas on market hot spots in China's travel industry. The first conference was animated with a speech
of James Liang, president of Ctrip. In addition, other large companies such as Alibaba, Tencent, Meituan-Dianping, CITS American Express Business Travel, Carlson Wagonlit Travel and BCD Travel, Merlin Entertainments, Mafengwo, Lushu, Abercombie and Kent provided interesting information on their growing markets.
ITB China and its « Job Day »
Job Day consists of a dedicated area with 45 companies, institutions and universities, such as Ctrip, JinJiang, Huazhu, BTG-Homeinn, Sabre, Carlson Wagonlit Travel China, Wyndham Hote! Job Day » is initiated in partnership with Fudan University, Hong Kong Polytechnic University and the HSMAI Association.
Greece was well represented and very accessible
The Greek Minister of Tourism, Elena Kountoura, opened the exhibition as the guest of honour. Greece's dynamic presence is further strengthened through the participation of the Greek National Tourism Organisation (GNTO – EOT). The Greek Ambassador to China, Leonidas Rokanas, and the Greek Consul General in Shanghai, Vassilis Xiros, attended the opening ceremony. You might as well say that it is easier to have a discussion with these personalities than with the boss of Heliades in France!
Tunisia to create a label: « China friendly »
The Tunisian Hotel Federation (FTH), the Federation of Travel and Tourism Agencies (Ftav), as well as the Interprofessional Federation of Tunisian Tourism (Fi2t) represent Tunisia at ITB China 2018. It is to promote the destination Tunisia to professionals in the sector. The Tunisian representatives are also working on setting up a « China friendly » label with various partners. That's a good idea.
On the same subject