Indian tourists get ready to discover Turkey
Sanjay Bhattacharyya, India's ambassador in Ankara, said the embassy plans to organize festivals that should increase the number of Indian tourists in Turkey.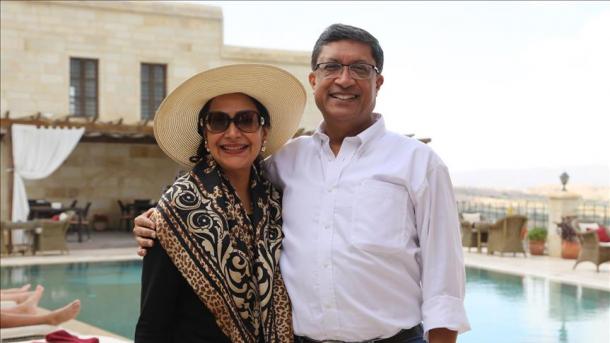 In an interview with the Anadolu Agency (AA), the Indian ambassador said the festivals will highlight the strong ties between the two countries. He added that bilateral work was also continuing in various areas to further enhance relations between the two countries.
The ambassador also added that the Indian community's interest in Turkey has increased thanks to the making of Indian films on Turkish territory.
Noting that the number of Indian tourists in Turkey is growing over the years, Bhattacharyya said the launch of direct flights from Bombay and New Delhi by Turkish Airlines is an important factor in this direction.
Antalya, the tourism capital according to the Indians
The Ambassador indicated that the Mediterranean coast, which hosts majestic Indian weddings, will continue, in the future, to be a privileged destination.
« In terms of marriage organization, the Indians consider the province of Antalya (South), as the capital of tourism, he said. The Indian families are numerous, which requires facilities capable of welcoming relatives and friends who come, at least a thousand guests. Antalya responds to this request. »
The ambassador said Turkey, which welcomes 200,000 Indian tourists a year, is becoming increasingly popular in India.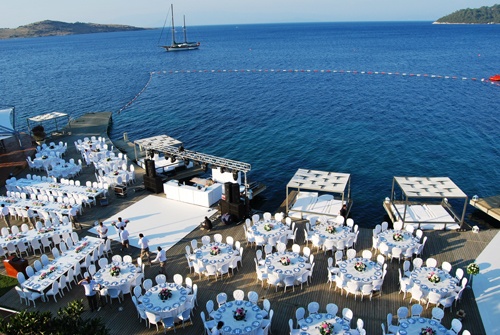 « Friendly relations between Turkey and India are developing towards the political, economic and cultural fields, » he said. Tourism relations between Turkey and India are developing brilliantly. It is efficient, in this sense, to have direct flights from New Delhi and Bombay. Many Indians want to explore Turkey. In addition to guided group tours, they come to Turkey for weddings. Antalya and Istanbul are beautiful cities, very attractive and important for the citizens of India. Films made in Turkey play an important role especially in the tourism and wedding sector. The curiosity of the Indians towards Turkey increases when they see the country through the films. »
« We believe that more Indian tourists will come to Turkey following these festivals, which will highlight the links and differences between the two cultures, » he concluded. Turkey will then become the preferred destination for Indians living in India and around the world. If the dates are not yet fixed, the festivals will be held in the capital Ankara, in Istanbul (North West) or in the Cappadocia region (Central Anatolia). Other venues for the festivals will be determined during negotiations with the Turkish Ministry of Culture and Tourism. These festivals will contribute positively to our commercial and tourism relationships. »
On the same subject