In Rio, a flamboyant museum
A huge fire ravaged Sunday the National Museum of Rio de Janeiro, one of the oldest museums in Brazil, without any victims having been reported so far.
The disaster, of as yet unknown origin, began around 19:30 local time (22:30 GMT) when the museum was closed to the public, the Brazilian media said.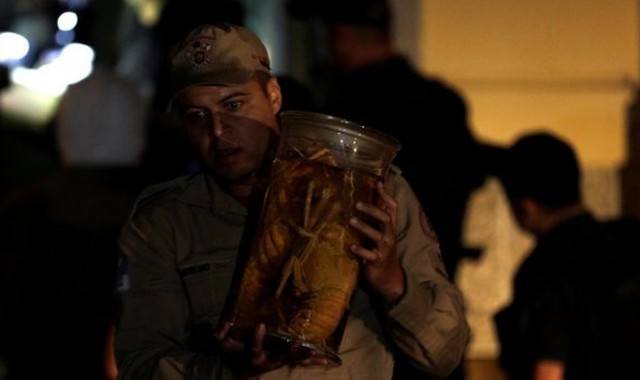 « To date, there are no reports of victims. It (fire) spread very quickly. There are many flammable materials in the museum, » said a spokesman for the Rio de Janeiro fire brigade.
The aerial images of TV Globo show the majestic building, covering an area of 13,000 square meters in the northern part of Rio de Janeiro, ravaged by immense flames for hours.
Despite the rapid dispatch of firemen, the fire spread to hundreds of rooms in the museum, destroying everything in its path.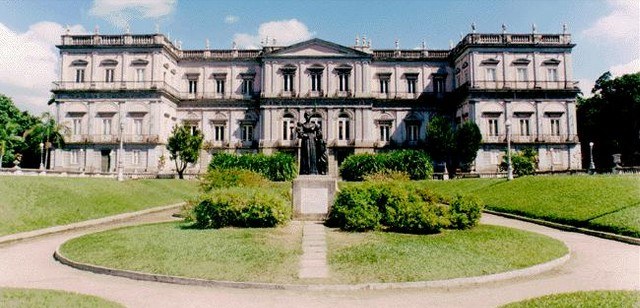 Created by King John VI and opened in 1818, the National Museum is one of the oldest and most prestigious museums in Brazil. This Latin American cultural and scientific institution has more than 20 million valuable pieces.
The website of the National Museum details the works in the building: an Egyptian collection, another of Greco-Roman art and artifacts, palaeontology collections including a skeleton of a dinosaur found in the Minas Gerais region as well as the oldest human fossil found in Brazil, known as « Luzia ».
« Today is a tragic day for Brazil. Two hundred years of work, research and knowledge have been lost, » President Michel Temer said in a press release.
The museum's deputy director, Luiz Fernando Dias Duarte, confided that he felt « deep discouragement » and « immense anger ». « All the historical archives, which were kept in an intermediate sector of the building, were completely destroyed. It is 200 years of history that have disappeared » , he deplored.
On the same subject