In Mozambique, the little Tourism swept from East to West
Cyclone Idai triggered a massive disaster in southern Africa, affecting hundreds of thousands, if not millions of people, the UN announced.
Mozambique, Zimbabwe and Malawi have been affected
The region has been hit by numerous floods and devastation, particularly in Mozambique. Cyclone Idai made landfall on Thursday near the port city of Beira, in Sofala province, with winds of up to 177 km / h.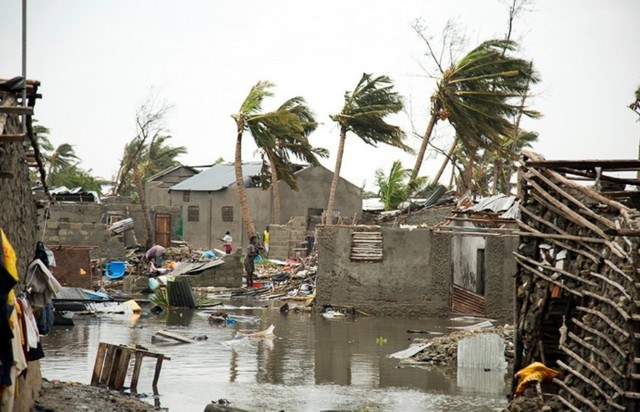 The 2nd city of the country destroyed at 90%
Beira, Mozambique's second largest city, would have been devastating. The Red Cross and Red Crescent (IFRC) states that  » 90% of Beira and its surroundings have been damaged or destroyed « . One of the big problems will be the delivery of relief supplies. The associations naturally call for rapid humanitarian aid.
Mozambique was a Portuguese colony
Mozambique's only official language remains Portuguese, which is spoken as a second language by about half of the population.
The Mozambique Liberation Front took control of the country after the fall of the authoritarian Estado Novo carnation revolution in April 1974. Mozambique became independent from Portugal on 25 June 1975. The capital is now Maputo.
A country that keeps its traditions
The coastline overlooks the Indian Ocean for nearly 2,500 km. Mozambique seduces travellers with its jade seas, palm-lined beaches and deserted islands.
The country's two coastal capitals are also attractive and extremely contrasting: the former capital (Lourenço Marques), a tiny and enigmatic island steeped in the history of the slave trade through colonization; the modern city is a sumptuous and dynamic city and the cradle of Mozambique's liberation.
Discovering the country is not always easy, but it is always rewarding.
On the same subject