In February, travel to the Virgen de la Candelaria festival in Peru
In February, the Feast of the Virgin of the Candelaria takes place in Puno, in the south of Peru. Classified as a UNESCO Intangible Cultural Heritage Site, this celebration attracts travellers around religious traditions and traditional dances and music.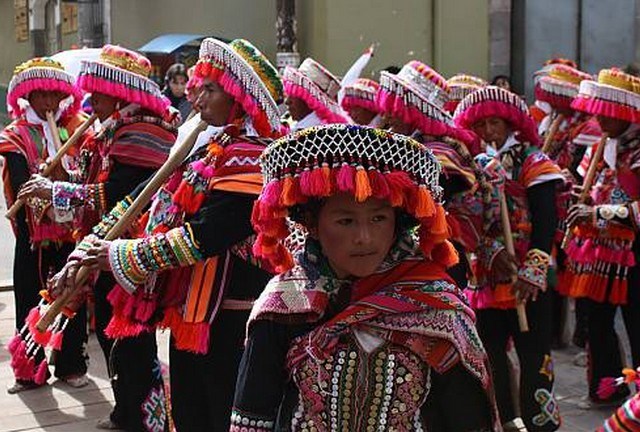 The Feast of the Virgin of the Candelaria is celebrated every year in February in the city of Puno, in southwestern Peru. This celebration includes religious, festive and cultural activities that have their origin in Catholic traditions and symbolic elements of the Andean worldview. Since 2014, this event has been part of UNESCO's Intangible Cultural Heritage.
The celebration begins at the beginning of the month with the celebration of a mass at dawn followed by an ancestral purification ceremony.
The next day, the liturgical celebration precedes the religious procession during which an image of the Virgin is carried through the streets of the city, accompanied by traditional music and dance.
In total, more than 40,000 dancers and musicians walk the streets of Puno, dressed in colourful traditional costumes.
Among them are the inhabitants of the Puno region, belonging to the Quechua and Aymara ethnic groups. The celebration ends with a ceremony in honour of the Virgin Mary, a concert and farewell masses.
The Virgen de la Candelaria is the patron saint of the city of Puno, associated with Lake Titicaca and the Pachamama (Mother Earth).
The city of Puno, located at an altitude of 3,820 metres, is the ideal starting point for excursions to the Uros, Taquile and Amantani islands. The city, named « Capital of Peruvian folklore », seduces by its architecture and its atypical aesthetics, between lakes and mountains.
This unique event attracts many visitors from all over the world every year, who see it as an opportunity to immerse themselves fully in Peruvian culture and traditions.
On the same subject