In Estepona : stars at the Healthouse Las Dunas
Bruce Willis and many other celebrities have stayed in this luxurious five-star hotel complex where a unique and fabulous adult wellness centre nestles in southern Spain.
Estepona, the charm of traditional villages
Estepona is located on the famous Costa del Sol, but this village has managed to preserve a typical Andalusian architecture. There are quiet squares and alleys lined with small white houses decorated with flower pots. The luxurious hotel complex is located 15 minutes from the chic marina of Puerto Banus. At night you can see the illuminated rock of Gibraltar, located just 50 minutes from Estepona.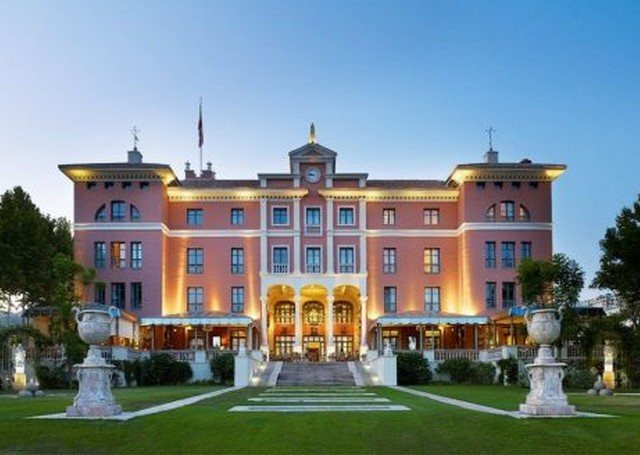 We have selected the « Healthouse Las Dunas »
Located in the heart of sumptuous gardens decorated with fountains, the hotel is a traditional Andalusian style building. The luxurious establishment reserved exclusively for adults. Each of its 55 luxury suites has a spacious balcony and hot tub.
The bathroom is equipped with luxury toilet articles, bathrobes, slippers, bathtub and shower. It's time to relax.
Nutrition, exercise and spa
Every aspect of your stay is organized by a team of nutritionists, physiotherapists and yoga teachers to help you achieve your personal goals. The professionals take into account your wish for weight loss, anti-ageing care or simply getting back in shape.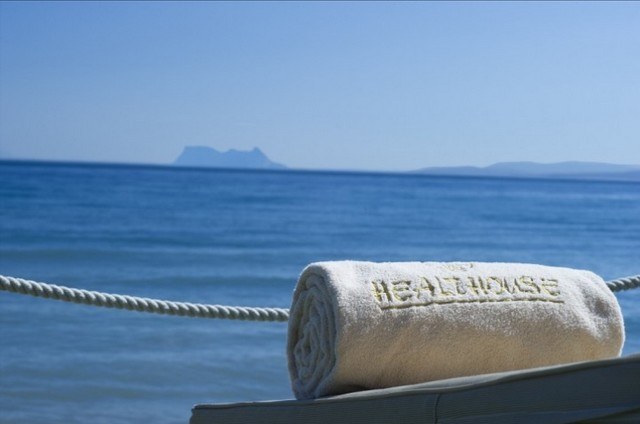 A real spa like we love
You can get lost in the vast spa, with its gym, salt shack, tepidarium, Turkish bath and snow cave. In fact, the « Healthhouse Las Dunas » has 2 spas and wellness centers of 320 m² and 3 000 m² offering a range of beauty care, relaxation or weight loss. Healthouse offers six main fitness and wellness programs.
You can also participate in various classes, such as yoga, Pilates and aquagym. Manual water massage takes place in a bathtub where, instead of using his hands, your masseur sprays water jets to target areas of tension in the back and neck. That's really nice.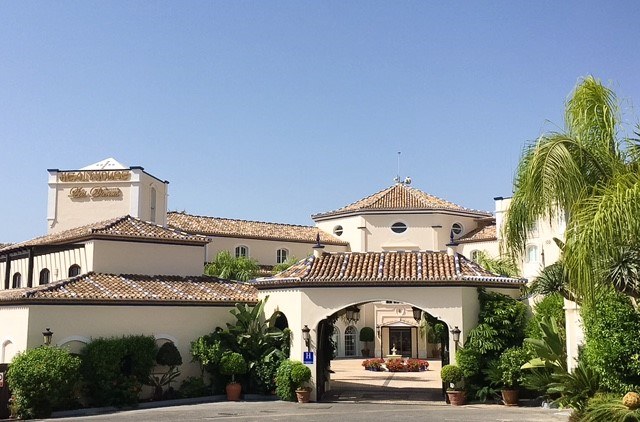 And for food and beverages ?
Specialized in health and well-being, the hotel offers a healthy and balanced diet. It serves neither alcohol nor soft drinks, but only natural fruit juices, water, tea and coffee.
Alcohol-free infusions and cocktails are also available.
Smoking is prohibited in all rooms. The restaurant's kitchens are managed by Michelin star chef Luis Andoni Aduriz, who will make you taste irresistible dishes while respecting the rules for those who set calorie limits.
The hotel is part of the « Small Luxury Hotels of the World » chain. A guarantee of quality!
You can see this hotel on https://www.healthouse-naturhouse.com
Serge Fabre
On the same subject