Iberia gives itself another two years to digest the acquisition of Air Europa
Luis Gallego, President of Iberia, recently publicly commented on Iberia's acquisition of Air Europa. The Spanish Chief Executive said he had a purchase agreement logically submitted for approval to the competition authorities (the Iberia group buys Air Europa for €1 billion). The process would however be quite long and could take between 18 and 24 months. « We are confident that the deadline should not exceed the second half of 2020 », he said Wednesday in Madrid at a joint press conference with Gabriel Escarrer, CEO of the Meliá hotel group.
The competition authority must analyse all aspects of the transaction. As for us, we are delighted with this rapprochement, convinced that it is the most beneficial solution for users who will benefit from more flights, more destinations, better schedules and better prices. Already Iberia has doubled its capacity on the Balearic Islands and the Canary Islands since 2003 and we are aiming for even higher targets« , said Luis Gallego in response to a question on the importance of the alliance with Air Europa for flights in the islands.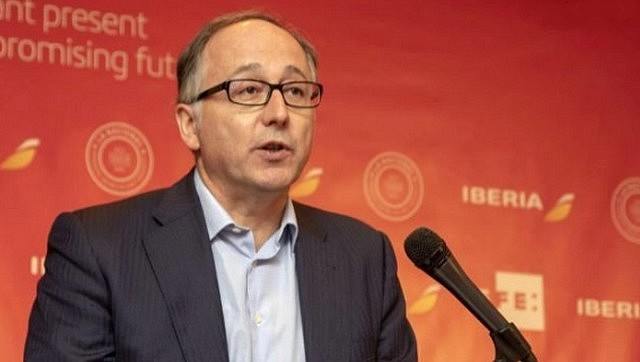 The president of Iberia insisted that his group wants « to increase traffic to Barajas to make it a powerful hub ». Luis Gallego Gallego Gallego pointed out that the purchase of Air Europa will allow the Madrid hub « to compete more strongly with other European hubs.
« The Madrid hub has lost positions compared to other European hubs. We believe that having a major air operator capable of competing with other European hubs, such as Air Europa's long-haul fleet combined with that of Iberia, will enable us, for example, to have 63 long-haul aircraft, a little like the 65 Air France-KLM aircraft.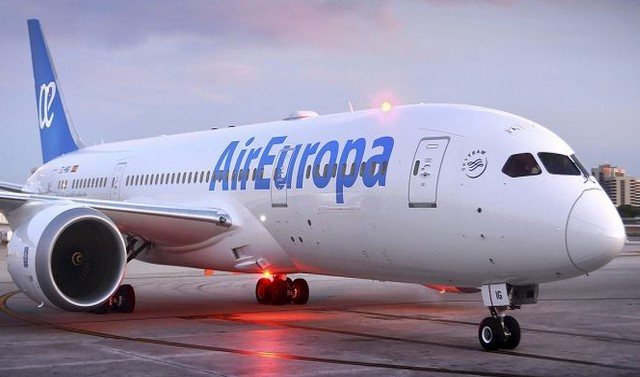 Luis Gallego pointed out that with the integration of Air Europa, Iberia « now has a much more efficient 360 degree hub. For example, we opened Shanghai and Tokyo in 2016, but we still have difficulty performing in Asia today because we lack the volume to do so. We need to strengthen ourselves to fight with other European hubs« .
During the press conference, the President of Iberia recalled that the aviation industry has been attending concentrations in both the United States and Europe for years and launched a friendly picnic at the Air France group, which also wanted to acquire Air Europa.
« Air France is, in any case, much more interested in the Paris hub than in the Madrid hub. Our acquisition of Air Europa is the best thing that could happen to the city of Madrid and to all of Spain« .
On the same subject