Hyatt Regency will open in Lisbon in 2020
The Hyatt Rregency brand enters the Portuguese market with Hyatt Regency Lisbon. The hotel will mark the continued growth of the Hyatt Regency sula brand in Southern Europe.
Hyatt Hotels Corporation announced yesterday that a Hyatt subsidiary has entered into a franchise agreement with Realtejo – Hotelaria e Turismo, S.A., a subsidiary of United Investments Portugal and Fibeira, to develop the first Hyatt brand hotel in Portugal: Hyatt Regency Lisbon. The hotel, which is expected to open at the end of 2020, will have 200 rooms and apartments and will be located between Rua Guerra Junqueiro and
Avenida da Índia, a magnificent site facing the Tejo River.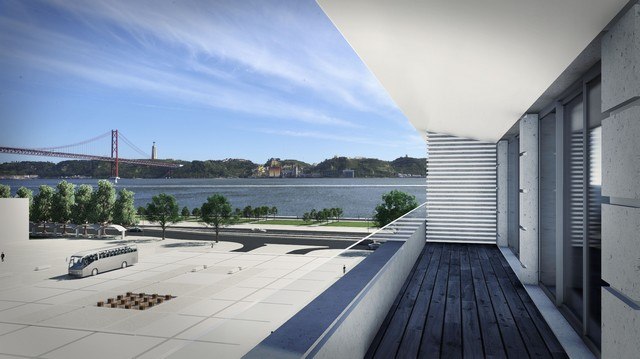 The introduction in Lisbon, the coastal capital of Portugal, is an important milestone for Hyatt, signifying its growing presence in increasingly competitive markets across the continent. The number of tourists visiting Portugal has increased for eight consecutive years, with 12.8 million travellers in 2018.
The hotel will be located only five minutes by car from the historic centre of Lisbon and close to many major attractions, including the two UNESCO World Heritage sites: the Belem Tower and the Monastery of Jeronimos. These nearby sites, together with its privileged location in front of the Lisbon conference centre and its practical access to the airport, will make the establishment a must for tourists and business travellers.
On the same subject