How do you explain the crash of the Boeing 737 in Tehran?
The crash of the Ukrainian Airlines 737 is a real tragedy. 82 Iranians, 63 Canadians, 11 Ukrainians (including nine crew members), 10 Swedes, 4 Afghans, 3 Germans and 3 British were on board. None of them survived. Questions are being asked.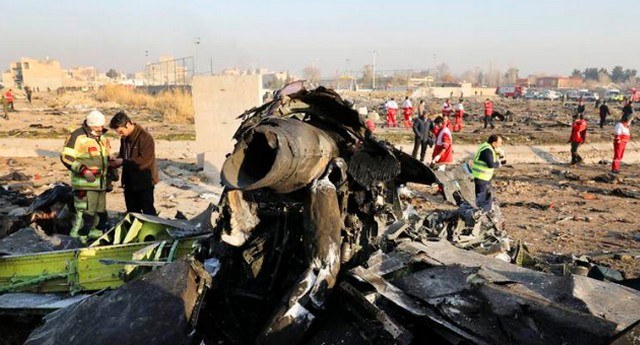 The first information suggested an engine problem
The Ukrainian Embassy in Iran initially stated that preliminary information indicated a technical problem with one of the two engines. Later, Oleksiy Honcharuk, the Ukrainian Prime Minister, refused to rule out the possibility that he had been shot.
Ukraine sent a team of experts, including Ministry of Defence and civil aviation personnel, to Iran to investigate the accident.
The loss of an airliner during a period of international conflict evokes bitter memories for both Ukraine and Iran.
In 2014, a Russian missile shot down a Malaysian airline flight over eastern Ukraine, killing 298 people. In 1988, a US warship shot down an Iranian civilian aircraft, killing 290 people.
A Boeing 737 can fly with only one engine

An engine failure would be very unlikely to have such a dramatic effect on aircraft control. A 737 is capable of flying safely with only one of its two engines. The airline stated that the aircraft was delivered in 2016 and had only been checked two days before the accident.

Serge Fabre
On the same subject