How can we not wonder about the tragedy that occurred in Budapest ?
The media talk a lot (too much) about the victory of the Hungarian Prime Minister's sovereignist movement in the last European elections. A few days later, an unthinkable tragedy occurred on the Danube in Budapest. Ironically, the agency that organizes the tourist cruise is called « Very Good Tour ».
A collision between two ships in Budapest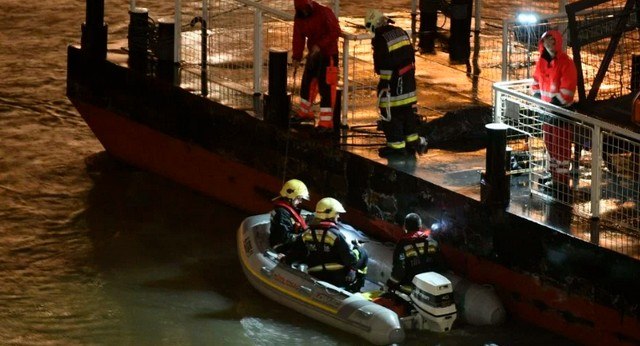 Wednesday, May 29, two ships collided in central Budapest. One of them was carrying 33 South Korean tourists. This tourist boat had only two crew members.
None of the seven South Korean tourists who died after the collision on the Danube in Budapest on Wednesday wore life jackets.
Apparently, the 27-metre long tourist boat collided with another boat. It would have sunk in a few minutes.
Rescue teams, including divers, are searching for the rest of the missing persons.
Seven tourists are dead and 16 others are missing
The Hungarian authorities opened a criminal investigation following the sinking, and the other ship involved is also under investigation. The tourist boat, called Mermaid, had been operating on the Danube since 2003. According to the company, there was no indication of a possible problem with the boat.
An incomprehensible accident
Mihaly Toth, a spokesperson for the recreational boating company Panorama Deck, which operates the vessel, said the company could not confirm why the vessel sank so quickly.
« It was just a normal day and it was a regular trip. We go on thousands of tourist boat trips every day, there was nothing to suggest that anything like this could happen« . He also stated that the vessel had recently been repaired and that he had no knowledge of any technical failure.
Is the Danube responsible ?
Gabriella Siklós, spokeswoman for the National Directorate of Water Resources, said that the Danube has significantly increased its level in the capital.
Currently, it reaches a depth of 5 metres and a temperature between 10 and 15 degrees. But is that really the cause of this incredible accident?
A Very Good Tour trip… that ends badly !
Very Good Tour operations manager Lee Sang-moo told a press conference in Seoul that the group was on the fourth day of a nine-day tour in Croatia, Slovakia, the Czech Republic, Hungary, Austria and Germany.
Most of the tourists were middle-aged, » Lee added. The oldest was 70 years old – the youngest was born in 2013. The South Korean president has ordered a rapid intervention team to assist in the rescue efforts in Budapest, a spokesman for the president announced last Thursday in Seoul.
Serge Fabre
On the same subject