Hong Kong : the peaceful demonstration is escalating
Very violent clashes broke out in Hong Kong, China, and once again, the protesters managed to paralyse much of the air traffic.
Insurrectionary scenes in the heart of Hong Kong Airport, China. A police officer is violently attacked by demonstrators. Stuck, the man pulled out his weapon, before apparently collapsing in shock. The authorities attempted a dialogue, but were quickly pushed back, until they turned back. Outside the terminal building, there is also chaos. The young people dressed in black are trying to block the reinforcements of the security forces. The clashes are violent and arrests are increasing.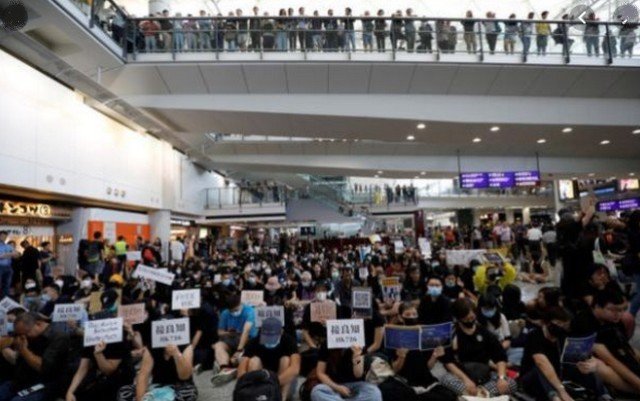 China describes the demonstrators as « terrorists », and puts pressure on business to denounce the violence
Hong Kong is turning into a nightmare for Xi Jinping. The Chinese president, who has made order and stability his cardinal virtues, has had his authority challenged by demonstrators who, day after day for two months, have been claiming that « Hong Kong is not China« .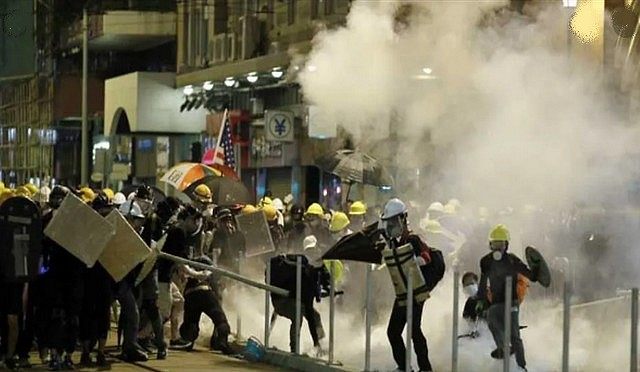 The occupation of the international airport on Monday, August 12, struck a nerve. It is no longer possible to claim that the events in Hong Kong are only a Chinese domestic matter.
The Hong Kong and Macao Business Office in Beijing has described recent events, including yesterday's demonstrations, as « germs of terrorism ».
The megalopolis in southern China is experiencing its worst political crisis since its handover by London in 1997, with demonstrations and almost daily actions that have often escalated into violence between radical activists and law enforcement.
On the same subject