Halal tourism well aligned
Certain travel agencies still have to offer kibbutz holidays in Israel. There are also specialized agencies for Christian pilgrimages to Rome or Santiago de Compostela. For some time other agencies have been offering pilgrimages to Mecca. It seems that Muslims go a little further by presenting halal stays. Why not ! Everyone has his or her own freedom of belief as long as it does not harm others.
HalaBooking. com…. Since 2011
HalalBooking was founded in 2009 and is run from London by Elnur Seyidli. HalalBooking. com seems to be one of the world's leading online search and booking sites for Muslim travellers seeking to respect the halal tradition.
href= « https://www.laquotidienne.fr/wp-content/uploads/2018/03/tourisme-2.jpg » >
In Islam, the word halal (permit, lawful) refers to everything that is permitted by Sharia law, Islamic law. This does not only concern food and drink, but also lifestyle habits, »Muslim morality ». But the site still says that it is halal friendly, which leaves some freedom.
The company is based in London
The company is based in London. She has teams of developers and marketing experts in several offices around the world.
The company markets in 6 regions and languages around the world, and has so far received 250,000 bookings on its website from 73 countries.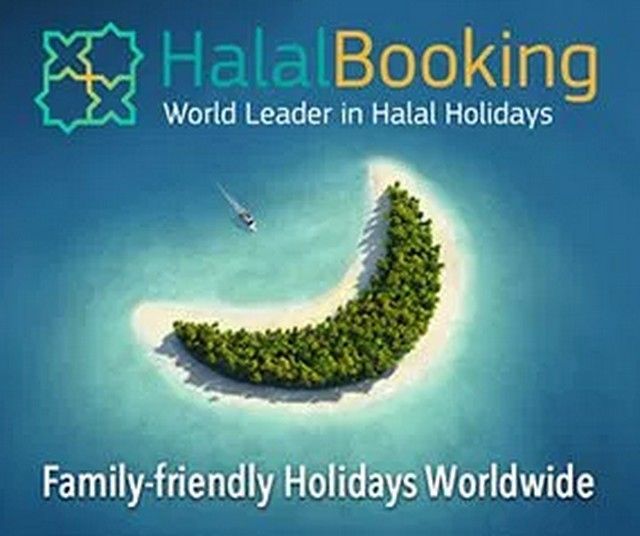 The site does not propose only Muslim destinations
There are establishments all over the world: Turkey, Indonesia, Switzerland, Malaysia, Dubai, Morocco, Spain, Bosnia and Thailand. It is clear that the destinations are still largely located in regions with a Muslim majority, although there are some exceptions.
A choice of establishments according to religious requirementsA choice of establishments according to religious requirements
Halalbooking. com offers offers according to different criteria. It is therefore possible to select a purely halal establishment (225 out of 336 offers) or to be close by.
You can choose a hotel that serves alcohol or not. There is a criterion about where women have access to preserved places to swim.
Turkey is the favorite country of HalalBooking. com.
It is clear that Turkey is well emphasized by the site. This must be quite normal as many of its leaders are of Turkish origin.
In the summer, they will offer you for example a stay in Antalya which has several halal establishments. But for this winter it will surely be a ski resort. For example Uludag, is a picturesque place situated in a beautiful national park, with excellent beginner trails. The best time to ski in Uluda? is between December 20 and March 30. The pistes are located between 1,750 and 2,543 metres above sea level.
/a>A halal establishment on the menu
HalalBooking offers the Bof Uludag Ski & Convention Resort, a 5-star non-alcoholic establishment offering halal food and a wide range of facilities for the whole family.
The spa and wellness centre is the ideal place to relax after an intense day of skiing and offers spaces dedicated to women and men (sauna, hammam, spa, whirlpool/jacuzzi).
And if Turkey doesn't suit you, there is Switzerland… .
This car-free village lies in the middle of a spectacular landscape in the beautiful Jungfrau region.
All three offer halal food options and alcohol-free rooms, if booked through the site.
If the practice of halal must be respected, we can regret the ritual slaughter methods used in some slaughterhouses. We must hope for improvements. It's best to be vegetarian. We'll talk about it next time!
Serge Fabre
On the same subject